What Is A Guardianship and When Is It Needed?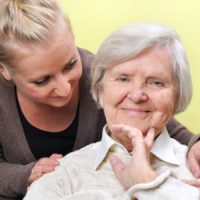 A guardianship is a court order granting one person the power to care for and make decisions on behalf of another. It can be a useful tool in protecting children and adults with serious developmental disabilities. However, when used in cases involving older adults or people who suffer unexpected illnesses or injuries, there are often objections. It is important to be aware of what guardianship proceedings involve, what it means once a court order is put in place, and other estate planning options that may be available.
Guardianship Proceedings In New York
In the New York Courts, a guardianship is used in cases involving children or vulnerable adults who need help managing their financial or personal affairs and caring for themselves. It is initiated by filing a petition through the local probate court. This petition is highly individual and should be specific regarding the duties of the guardian, along with what decisions they will be responsible for and what decisions the person being appointed a guardian (known as the ward) will still be able to make for themselves. Once the petition is filed, the case will generally proceed as follows:
An evaluator will be appointed to the case and is expected to act as 'the eyes and ears' of the court.
They will meet with the incapacitated person to determine whether a guardianship is needed.
Testimony and other evidence will be presented at court hearings and the guardianship will either be approved or denied.
If it is approved, the guardian will be expected to provide regular updates to the court on the situation.
Estate Planning Options That Can Eliminate The Need For A Guardianship
Prior to a court order, the person who is being appointed a guardian has the right to dispute the proceedings.  However, once a final order is issued, they no longer have a say and the guardian will then be in charge of their affairs.
This powerlessness as well as the open nature of the legal proceedings involved (information about the case, including the people involved, is easily accessed via the public record) are common reasons why creating the appropriate estate planning documents is generally a more preferable option. These include:
Powers of attorney: This authorizes someone you select to act on your behalf in matters of personal finance and business;
Health care power of attorney: This authorizes someone you trust to make health decisions on your behalf;
Living will and Do Not Resuscitate (DNR) orders: These are advanced directives that convey your wishes regarding end of life issues, in the event you are unable to communicate them yourself;
Trusts: These can help in managing your money and offsetting the high costs of nursing homes or other types of long term care.
Let Us Help You Today
At Cavallo & Cavallo, we can guide you in the options available to ensure you are protected from the unexpected. Call or contact our Bronx & Westchester estate planning attorneys online to request a consultation in our office today.