Four Gifts To Give Older Adult Loved Ones (That Can't Be Bought In A Store)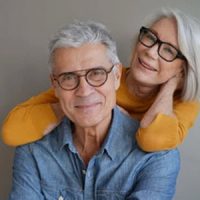 Finding something for older adult loved ones can be challenging. They often have what they need, which rules out adding another item of clothing or a trinket to their collection as an option. As experienced Bronx & Westchester Medicaid & nursing attorneys, part of our job is to address the needs of older adults. Based on our decades worth of experience, the following are four gift ideas they will appreciate, which cannot be bought in a store.
Give Older Adults What They Really Want and Need  
Family members are often stumped in determining what older adult relatives want or need when buying holiday gifts. Understanding some of the challenges that go along with aging can help to make the task easier.
Forbes advises that staying engaged, living their preferred lifestyle, maintaining mobility, and getting personal care or household assistance are among the chief problems older adults face. Four gifts you can give them to help address these issues include:
Help At Home

The ability to age in place and remain in their own homes as long as possible is a top priority for older adults. However, this often requires making a few adaptations and removing potential dangers that could result in accidental injuries, hastening their need for nursing home care. Offering to perform tasks such as installing handrails along hallways and in showers, replacing outside stairs with ramps, or rearranging cabinets and furniture to allow easier access will be a much appreciated gift.
Transportation Assistance

The older you get, the more the effects of aging can impact driving abilities, potentially making older adults a risk to themselves and others on the road. Unfortunately, the need to go grocery shopping or attend doctor visits often compels them to get behind the wheel. You can help to protect them through the gift of offering to chauffeur them yourself or by providing gift cards for local busses, cabs, or ridesharing companies.     
Guidance In Gaining Access To Community Services

The New York Department of Health provides an extensive list of community-based services that can help meet the needs of older adults. Many are dependent on Medicaid eligibility. Sit down with your loved one to review some of the options and consider scheduling a visit with our Medicaid planning attorneys, who can help them gain access.
Your Time

Dealing with limited mobility, chronic health conditions, and other issues can leave older adults feeling cut off from family and friends. Planning get-togethers, offering to take them for outings, and simply spending time with them is one of the best gifts you could give.
Reach Out to Us Today for Help 
At Cavallo & Cavallo, we provide trusted guidance you can count on in meeting the needs of older adult loved ones. Call or contact our New York Medicaid and nursing home planning attorneys online to request a consultation in our office today.
Resource:
forbes.com/sites/nextavenue/2018/04/06/the-8-challenges-of-aging/?sh=1cf252dc1f4a