Estate Planning Tasks To Protect Your Small Business In The New Year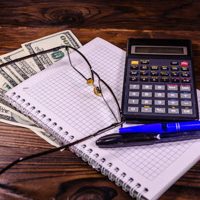 Running your own small business may have been a lifelong dream but it comes with numerous risks and responsibilities. As the current COVID-19 pandemic helps illustrate, financial problems, fluctuations in the market, health issues, and other unexpected situations can easily arise, jeopardizing both the time and money you have invested. While you may not have control over many of these things, there are steps you can take to reduce your risks. Completing some simple estate planning tasks now for your small business can help to protect you in the year to come.
Estate Planning and Asset Protection For Your Small Business 
Estate planning helps to protect you and your assets in case unexpected events occur. As the past year has clearly shown, factors entirely outside your control can significantly impact the small business it has taken you years to build. While there is help available through the Small Business Administration (SBA) to help you manage and mitigate some of the fallout from COVID-19 and business losses that may have resulted, it is important to complete some estate planning tasks as well to ensure you are protected against whatever the new year holds. These include:
Consider your current business structure.

As a small business owner, you have several business structures to choose from. While a sole proprietorship is the simplest to set up, an LLC can help to limit your liability and offers tax advantages. Review some of the options on the Internal Revenue Service website.
Create a will and basic estate plan.

A will and other estate planning documents protect you and your loved ones. Be sure to detail your business in it and how you want it to be handled in the event of your passing. Create a power of attorney, which grants someone you trust the authority to make important business decisions on your behalf in the event you become incapacitated.
Reduce liabilities.

Reducing liability for business owners was a major concern in the latest COVID-19 stimulus package, but there are other steps you should take to avoid a lawsuit. Review all employee hiring practices and work site policies to avoid discrimination, hostile work environment, or other types of claims. Inspect your property as well to prevent hazards that could leave you liable for personal injuries.
Update life and disability insurance policies.

Take the time to review the terms of coverage for life and disability insurance policies, add additional coverage if needed, and update beneficiaries.
Create a succession plan.

Make a detailed plan regarding business operations in the event something happens to you. Determine whether family members have the skills needed to operate the business and what role you would want them to play in the company.
Let Us Help You Today
At Cavallo & Cavallo, you can count on us to provide the legal guidance you need in creating an estate plan for your business. To request a consultation in our office, contact our Bronx & Westchester estate planning attorneys today.