How The COVID-19 Pandemic Has Changed Estate Planning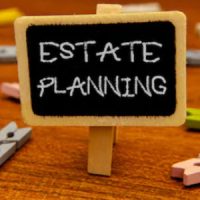 While most of us are eager to put 2020 behind us, COVID-19 is likely to continue to dominate our lives and daily activities going into 2021. The pandemic has resulted in major impacts on how we work, educate ourselves and our children, enjoy recreational activities, and visit with friends or family members. It has also changed how we conduct our personal business, including estate planning tasks. The following details four important areas that need to be addressed.
Estate Planning Tasks: Dealing With The COVID-19 Pandemic During 2021 
Kiplinger warns that while COVID-19 has made the past year a nightmare for many people, not attending to certain estate planning tasks only makes a bad situation worse. Prior to the pandemic, many people felt comfortable putting off this type of personal business. Unfortunately, the serious nature of the disease and the potential it has to leave you or your loved ones incapacitated has changed that. Regardless of your age, income, or current health, the pandemic has emphasized the following:
The need for a legally valid and updated will.
According to statistics from Caring.com, while older adults are more likely to have a valid will in place, close to 80 percent of all young people have failed to complete this most basic and important of estate planning tasks. A will provides a thorough inventory of all property and assets you possess, conveys your final wishes, and helps your family avoid potentially costly and contentious probate court proceedings.
The importance of advance directives.
Advance directives dictate your wishes and the type of medical care you want in the event you are incapacitated. This includes the use of ventilators and other types of life-saving care. The New York Department of Health encourages residents of all ages to name someone to act as their health care proxy and to put a living will in place.
The benefits of establishing a trust.
A trust allows you to transfer ownership of property and assets to a third party, known as a trustee. They are required to act according to your wishes and in your best interests regarding managing the trust contents and making any distributions to beneficiaries. A trust has numerous benefits, which include being able to dictate specifically how and when you want distributions to be made. By transferring ownership, a trust can also help you qualify for Medicaid and offset the high costs of long care.
The opportunity to talk to family members about your plans.
One of the major changes brought about by COVID-19 is that it provides an opportunity to talk to family members about estate planning. These conversations often prove difficult under normal circumstances, but the situation surrounding the pandemic makes it easier and more relevant to bring up.
Let Us Help You Today
For trusted legal guidance in creating estate planning documents to protect yourself and your family, reach out to Cavallo & Cavallo. Call or contact our Bronx & Westchester estate planning attorneys online and request a consultation in our office today.
Resource:
kiplinger.com/retirement/estate-planning/601605/estate-planning-during-the-pandemic