Is This A Good Time To Buy A Home?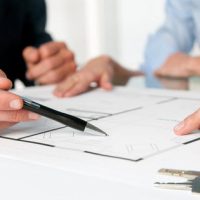 Rumors of a real estate market boom have many people wondering if now is the right time to either buy their first home or to upgrade their current housing. While staying up on the news and taking advantage of the latest trends can help you make the most of your purchasing dollars, our Bronx & Westchester real estate attorneys recommend some personal factors you will want to consider.
Making The Decision To Buy A Home
For most people, a home is their largest investment, in addition to being the place they raise children or spend retirement years. Stay home orders during the early days of the COVID-19 pandemic caused many of us to look at our homes in a new light while the ongoing demands of having to work online and homeschool children have caused some to want to reassess their current situation.
According to a December 2020 Market Watch report, the real estate market is poised for a post-pandemic boom in New York and in other major cities around the country. If you have been considering making a move, now may seem like the best time. Home prices have fallen for the third year in a row and mortgage interest rates are attractively low. However, while outside influences can make home-buying seem more appealing right now, it is important to look at your own individual situation. Questions to ask yourself include:
Am I financially prepared to buy a home? Saving money for a downpayment and closing costs while improving your credit score before making a purchase should be a top priority.

Am I able to assume the costs? Buying a home is expensive, as is properly maintaining it, paying for utilities, and making improvements as needed. While the COVID vaccine is expected to eventually boost the economy, there are still some difficult days ahead and in some fields, job losses and income reductions are to be expected.

Am I ready to make the commitment? As a result of the pandemic, many people are looking for homes outside the city that provide more wide-open spaces. Before acting on any impulses, you want to be sure it is not just a passing fancy. You also want to be reasonably confident that you will not need to move as a result of your job or due to family obligations.

Are you willing to make the effort necessary to buy a home now? COVID-19 has impacted every area of our lives, including the process of buying a home. Travelers Insurance advises that prospective buyers should be comfortable in attending virtual open houses and online meetings with sellers, at least for the time being. You should also be okay with conducting some transactions in person, although masks and social distancing requirements will be followed.
Let Us Help You Today
At Cavallo & Cavallo, you can count on us to provide the trusted guidance you need whether buying or selling a home. To discuss your options, contact our New York real estate attorneys and request a consultation in our office today.
Resource:
marketwatch.com/story/these-u-s-real-estate-markets-are-poised-for-a-post-pandemic-boom-11608578024