'Free Lunch' Trust Seminars Can End Up Costing You Your Retirement Savings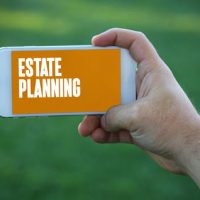 Have you ever received a mailer or seen one of those advertisements for a free seminar on estate planning that offers a complimentary lunch or dinner in a local restaurant as a way of getting acquainted? These offers often target seniors and those who are retired. While it may seem like you have nothing to lose by attending, they could end up costing you major amounts money while draining your life savings. These types of seminars are often used by scammers and unscrupulous individuals as a way of luring victims into bad investments.
Beware of Trust, Annuity, and Other Investment Scams
If you are an older individual who has worked hard all your life to save money for your retirement or to pass onto your children, unfortunately this makes you a target for some who would take advantage. According to the National Council On Aging (NCOA), fraudulent investment schemes are one of the leading types of financial scams which target seniors. Companies and individuals that falsely claim they can make you large profits on investments involving your savings and retirement or pension funds end up costing consumers millions of dollars per year. These types of scams can take a variety of forms:
Multi level marketing or pyramid schemes, a tactic famously used by Bernie Madoff;
Shady financial products and services, such as insurance policies or investments options, which provide salespeople large commissions while charging investors high maintenance fees and hefty penalties for early withdrawals;
'Trust mills', in which scammers offer low quality estate planning services which provide little actual protection while making a large dent in their client's life savings.
No 'Free Lunch'
One of the common ways in which scammers target victims is through supposedly 'free' lunch or dinner seminars. While it is true that your meal will be paid for by these individuals, victims often end up paying for that meal with their retirement funds in the long run. According to Scam Busters, these companies typically use the seminar as a way of making introductions and gaining the consumer's trust.
They often offer estate planning services, such as help in creating a will or in establishing a living trust. While trusts can be a useful tool for transferring your assets to others while avoiding probate and potential taxes penalties, the ones scammers generally offer are inferior and they fail to take the time to explain it or set it up properly. They use these primarily as a way of gaining commissions while opening the door to other transactions, such as shoddy investments and unneeded insurance coverage, which usually target the victim's retirement or savings account.
Let Us Help You Today
Before making any moves that could jeopardize your financial security, call or contact Cavallo & Cavallo first. As your neighborhood law firm, you can trust us to protect you and the funds you worked hard to save. Request a consultation in our Bronx or New Rochelle office to discuss legitimate options for maximizing your assets with our professional, experienced New York estate planning attorneys today.
Resources:
ncoa.org/economic-security/money-management/scams-security/top-10-scams-targeting-seniors/#intraPageNav6
scambusters.org/livingtrust.html