Understanding Advance Directives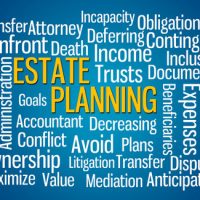 Few of us want to contemplate the thought that a serious illness or injury could jeopardize our own lives or the lives of those we love. Unfortunately, not thinking about this scenario does not reduce the odds of it happening nor does it make important decisions that must be made in these situations any easier. As part of estate planning, advance directives communicate your wishes while sparing your loved ones the guilt and guesswork of being forced to make these decisions for you.
Advance Directives In New York
As a type of legal document, advance directives apply in the event you become seriously ill or injured. According to the New York Health Department, there are three main types of advance directives that are recognized in our state:
Health Care Proxy
This allows you to name someone who can act as your agent to make important health care decisions on your own behalf. In order to take effect, there must be at least two doctors that confirm you are unable to communicate or make your own decisions. This can be created through a standard form, with copies distributed to your doctor, estate planning attorney, and your friends or family members.
Living Will

This can help avoid painful situations in which individuals have to guess how far to go in extending a loved one's life. A living will specifies the types of care you want or do not want when you have an incurable condition. It can be drafted by your attorney and provided to physicians and family members along with your health care proxy.
Do Not Resuscitate (DNR) Order

This informs healthcare providers of your wishes in terms of cardiopulmonary resuscitation (CPR), such as after a severe accident or other major health event. It lets doctors and emergency workers know not to use emergency treatment if your heart stops beating or if you cease breathing, with the goal of preventing you from lingering in a permanent coma or vegetative state. This form is available at hospitals or through your attorney, and should be kept with your other advance directives.
In terms of end of life treatment, New York State also recognizes Medical Orders for Life-Sustaining Treatment (MOLST). While the DNR order only applies to cardiopulmonary resuscitation (CPR), MOLST can be used to define your wishes regarding other life sustaining measures, such as ventilators and feeding tubes. While it can be created and modified at any time by your estate planning attorney, it generally only goes into effect if you reside in a long-term care facility or receive long-term care services, such as hospice, and are expected to die within the year.
Reach Out to Us Today for Help
In making sure you have the documents needed to protect and provide for your loved ones, our Bronx estate planning attorneys are here to help. Reach out and contact Cavallo & Cavallo to request a consultation in our Bronx or Westchester office to discuss the documents you need to have in place.
Resources:
health.ny.gov/diseases/conditions/dementia/adv_care_planning.htm
health.ny.gov/professionals/patients/patient_rights/molst/