Home
>
Blog
>
Real Estate
>
Amid Slumps in Sales, Here Are Seven Qualities Homebuyers Are Looking For
Amid Slumps in Sales, Here Are Seven Qualities Homebuyers Are Looking For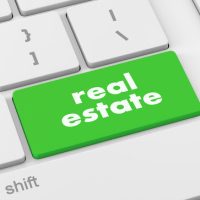 New York City is one of the busiest markets in the world in terms of real estate purchases and sales. Having recovered nicely after the housing crisis, both buyers and sellers have been optimistic in getting the most out of their investment. While there still continues to be a healthy amount of activity, slumps in the market do have some concerned. If you are looking to sell, understanding your prospective buyers' concerns and what they are looking for in a home can help increase your likelihood for success.
Appealing to Today's Homebuyer
An April 2018 Forbes report states that New York City is still considered a 'safe haven' in terms of real estate transactions, despite the fact that sales have diminished somewhat over the previous year. Experts in the market point to lower yield interest rates, along with a lack of median priced homes and a glut in overpriced properties. If you have been considering selling your home or an investment property, these are issues you will want to consider.
Of course, there is no reason not to put your home on the market, particularly if it has some of the essentials buyers are currently seeking. Investor Wize claims that the following are among the top items that are most likely to make your home appealing and garner a sale:
Energy efficiency: Between the high cost of public utilities and concerns for the environment, 90 percent of buyers put an energy efficient home at the top of their list.

Low maintenance: As busy millennials enter the marketplace, they are looking for homes which do not require an extensive amount of upkeep.

Smart homes: Another feature that appeals to younger buyers is digital 'smart' homes, with controls that can be synced and accessed through cellphones and other electronic devices.

Home offices: Investor Wize states that more than 13 million people now have the flexibility of working from home. Properties that contain home offices or extra rooms that can be converted into one are in demand.

Outdoor living spaces: Functional outdoor spaces go beyond the occasional cook out. You want to provide a clean, landscaped area where your buyers can envision themselves entertaining and spending time with their children.

Open floor plans: Particularly in kitchen areas, open floor plans which allow family members to be in different rooms yet still interact is at the top of many home buyers lists.

Storage space: You can never offer buyers enough closet space, but having outdoor sheds and room in the garage for storing tools or sports equipment is a plus as well.
Using this list, there are plenty of simple updates you can do to make for your home more appealing to buyers and to shorten the amount of time it sits on the market.
Contact Us Today for Help
As your neighborhood law firm, our Bronx real estate attorneys offer the expertise and experience you need when buying or selling a home. Contact Cavallo & Cavallo and request a consultation in our Bronx or Westchester office to discuss the many ways we can assist you today.
Resources:
forbes.com/sites/forbesrealestatecouncil/2018/03/12/the-new-normal-in-new-york-city-real-estate/#b3c39107be62
investorwize.com/what-are-home-buyers-looking-for-in-2018/