How Can An Attorney Help In A New York Real Estate Sale?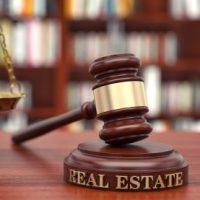 When it comes to selling or buying a home in New York, most people take it as a given that they will need a real estate agent to market and negotiate offers. Not everybody understands the importance of having a New York real estate attorney at their side during this process as well.
While a realtor can handle the day-to-day activities associated with listing, marketing, and showing a property, they don't have the authority to draft real estate purchase contracts, for example, or to explain legal issues a seller or buyer might run into during the negotiation process.
Advantages of having an attorney during a real estate purchase include:
Contract drafting and review. Realtors and lenders tend to use boilerplate "form" contracts that may not best suit your particular transaction or your best interests during a purchase or sale. A real estate attorney with years of experience overseeing these transactions can ensure that you understand and are comfortable with all terms of the sales contract, and advise you of any detrimental language or "traps" in the contract. If amendments are needed, an attorney can quickly make those changes as needed and agreed on.
Document identification and review. In addition to closing documents, parties to a real estate sale will need to obtain other documents and make sure there are no issues affecting the property transfer. This included title searches, identifying and paying off any property liens, clarifying the legal description of the property, completing land surveys, and so forth. Most homeowners or purchasers don't have the time or know-how to do these things on their own. The good news is that real estate attorneys are trained to do these tasks as part of their jobs.
Completing home inspections and disclosures. An experienced real estate lawyer can review home inspections and related disclosures to help you spot any potential problems or pitfalls within the home. If issues are identified, the attorney can help advise you on what steps to take next – whether it involves proceeding without changes, incorporating repair costs into a sale price, or pulling out of the purchase completely. New York's Property Condition Disclosure Law requires that sellers disclose certain defects to a potential buyer, or they can face legal consequences when selling a home. An attorney can help steer sellers in the right direction and keep them from inadvertently violating the law.
Help with closings. Closing on a property is a sometimes complex process that can involve several steps. Having the necessary paperwork filed and organized is only one part. Addressing any complications or disputes before closing is another. Attorneys can negotiate these disputes, or help to resolve issues that arose with property liens, for example. Real estate attorneys can also prepare the closing documents and itemize the steps taken by both seller and buyer prior to the closing date. They can do this in a way that all parties will feel comfortable with prior to making a final payment and exchanging the keys.
Ability to provide professional advice and counsel. Legal advice can help a person gain the assurance that they are making the right move, and taking the right steps when closing on a property. If unexpected problems arise during the process, and either the buyer or seller has to backout, an attorney can safeguard the interests of either party and make sure this is handled correctly.
Having an attorney to represent you at closing and give critical advice during document-signings and payments can not only make the process simpler, but make it safer for both buyer and seller as well. An experienced New York real estate attorney that knows New York's laws on property condition disclosures and other matters can be a tremendous asset to anybody trying to buy or sell in the area.
Our Bronx and New Rochelle Real Estate Attorneys Can Help You at All Steps of a Real Estate Transaction 
Our attorneys at Cavallo & Cavallo have been there before for homeowners and buyers in the New York real estate market. We know the issues you may face and can answer any questions you may have. Contact our Bronx & Westchester real estate lawyers today for help.
Source:
nysenate.gov/legislation/laws/RPP/A14