What To Know About Zoning Ordinance Laws In New York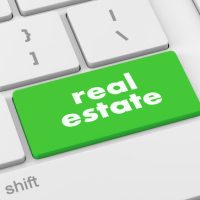 Zoning refers to local laws that determine how land is to be used and divided. The goal of zoning laws is to create an orderly system of development within neighborhoods and across the city as a whole. When buying or selling property (or vacant land) it is critical to know what that location is zoned for in case the new property owner intends to make any changes.
If someone is purchasing a building with hopes of opening a storefront, for example, they could be in for a rude surprise if they find out the building is only zoned for residential use. Even if a buyer intends to maintain a residential building's use as residential, meanwhile, they can run into trouble if they plan to modify the building to create lofts or add more residents.
In the five boroughs of New York City, land is divided into residential zones, commercial zones, and manufacturing zones. New York City faces unique challenges as it tries to preserve the character of its neighborhoods and boroughs, while also providing for commercial development and affordable housing. To help meet these goals, zoning ordinances will also specify whether an area is to be low density, medium, or high density.
In some locations, mixed-use buildings – where the ground level is commercial and other floors are residential, may also be permitted. The same goes with affordable housing, community centers, and other structures suited to certain public policy goals. Zoning laws intend to address how a property may be used, rather than requiring that they be used in a particular way.
Zoning ordinances dictate not only the general manners in which property can be used, but other critical details including:
Which "use group" a building is in, and how it may be used;
Size and dimension limits (including floor area ratio, lot coverage, and lot lines);
How many units each residential building may hold;
Applicable open space and parking requirements;
Any other restrictions or permissions unique to the area or neighborhood.
For those with questions about existing zoning ordinances for a neighborhood, or anticipated changes or initiatives, New York City's zoning and land use map is available to the public.
When Can a Lawyer Help With Zoning Issues?
An experienced New York real estate attorney that has assisted with building sales and purchases in the area can help people investigate whether there are any potential zoning issues to be addressed. Most importantly, an attorney can help advise as to any "red flags" that may exist – zoning and otherwise – before purchasing or selling property.
Our Bronx and New Rochelle Real Estate Attorneys Can Help in All Phases of a Real Estate Transaction and Help Identify Zoning Issues 
Our Bronx & Westchester real estate attorneys at Cavallo & Cavallo have decades of experience working for homeowners and buyers in the New York real estate market. We know the issues you may face and can answer any questions you may have with regard to how zoning ordinances may affect a planned sale or purchase of a home.
Source:
nyc.gov/site/planning/zoning/about-zoning.page#:~:text=New%20York%20City's%20Zoning%20Resolution,walkability%20and%20climate%20change%20resiliency