5 Common Mistakes That Home Buyers Make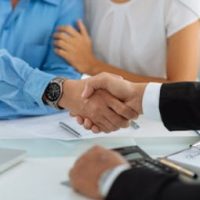 Searching for and purchasing a home can be an exciting process, whether it is your first home or another purchase. It can also be an overwhelming and nerve-wracking experience for those unfamiliar with the various steps and terminology used when going through a real estate transaction.
No matter how experienced you are, however, it is easy for those buying property to make innocent mistakes that can prove costly in the long term.
Some examples can include:
Not getting pre-approved for financing. It is easy to figure that you'll get financing approved as you move through the process and get closer to a decision. Having pre-approval through a mortgage lender, however, can let a buyer know what they can afford and narrow down their target properties better. Pre-approval – as opposed to pre-qualification – also includes verification of your financial assets so you get a more accurate figure. This can also show the seller that you are serious about purchasing and that you should be considered above other buyers, for example. Failing to get pre-approved can lead to disappointment and even put an end to a deal you thought you had.
Waiving home inspections. Every buyer has a right to request certain home inspections, and sellers are required to make disclosures about a property's condition in New York. Buyers may choose to skip steps to get a leg up against other potential buyers, for example, or they may be overly trusting of a seller and their agent. Waiving inspections can mean serious problems down the road that could have been avoided with an inspection before closing.
Not having enough money saved to complete the purchase. Overextending your finances to make a down payment can mean that a buyer has less money available to complete closing costs, purchase homeowner's insurance, cover moving expenses, and make repairs or upgrades after moving. Locking into a mortgage that is more than what a buyer can really afford each month also presents its own set of problems. It is important to be realistic about what you can afford and what costs you might face after closing.
Not researching the neighborhood and surrounding areas. You might find a home you are in love with, but that love will dissipate quickly if you are in the wrong neighborhood for you. If you have school age children, for example, you want to consider local schools, parks, and playgrounds. If you are retiring, you may seek more tranquil surroundings. A buyer should always research various neighborhood factors, including safety and environmental concerns, before making a long term purchase.
Not utilizing a real estate agent or real estate attorney. To save money, both buyers and sellers sometimes take the "do it yourself" approach to real estate. This can be a costly mistake, though, especially for buyers that are making a long term investment. Real estate agents have training and expertise to facilitate certain parts of a home sale, while real estate attorneys are familiar with New York laws on real property and to the transaction as a whole. Usually, they will spot issues you hadn't thought of, or help you if any type of dispute arises during the process. If home conditions are such that a renegotiation of terms or costs is necessary, real estate attorneys can help get those terms built into the contract.
An experienced New York real estate attorney can also help ensure there are no issues with the property's title before the purchase is complete. This includes making sure the title includes the property as described by the seller, and that there are no liens or judgments held against the property. It is not uncommon for these bumps in the road to occur, even with well-intentioned sellers. If any issues arise with regard to "clearing title", it is best to have an attorney at your side to handle the problem.
Our Bronx and New Rochelle Real Estate Attorneys Can Help You Avoid Mistakes in the Home Buying Process 
Our Bronx & Westchester real estate lawyers at Cavallo & Cavallo have decades of experience working with home buyers. As such, we know some of the common problems that come up, and mistakes to avoid. Whether you are a first-time buyer or a savvy real estate purchaser, you will still run into questions and issues along the way. If so, we are always here to help.
Source:
nysenate.gov/legislation/laws/RPP/462