Protecting New York Real Estate From Creditors And Financial Risk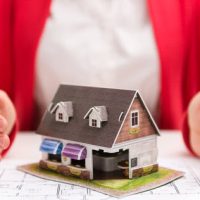 A homebuyer may be tempted to think that once the closing is complete and a title and deed are in hand, nothing can happen to their newly acquired property. In some ways, however, risk only begins once the property has been transferred. Without certain protections in place, a property is open to attack from creditors, judgment lienholders, and other entities that can target the property if its owner has financial liability.
For these reasons, it helps to have an experienced New York real estate attorney review your situation and move certain assets under exempt categories when possible. An attorney can examine what may be vulnerable, and how it may be better protected.
How a New York Property May Be At Risk from Creditors
A home or other real estate holding could be at risk from creditor liens and other tools if, for example:
You own the property in your own name. If property is purchased under your own name, it is searchable through public records and anybody – especially creditors – can locate the property and attach a lien to it when permitted. Even if you get sued or incur debts not related to the property itself, those with claims against you can obtain judgment and attach an interest to any property under your name – including your family home.
You own the property under an operating company. Simply placing a property under an operating company does not shield it from risk. Merely creating a company for the property can still leave as much financial and legal exposure as owning the property under your name. Thus, it would remain open to judgment lienholders and other creditors. In most cases, additional measures must be taken by the property holder to establish a safe asset protection strategy.
Steps Property Owners Can Take to Reduce Risk 
Create a Holding Company or LLC. Limited liability companies (LLCs) are well known for their liability protection, limited formalities, and overall flexibility compared to other corporate structures. Another option could be a real estate investment trust (REIT). The REIT is a company that owns, operates, or finances certain types of property. These are often useful resources for those owning income-generating properties in New York. The key to either an LLC or REIT would be having the entity hold only your real estate – not unrelated financial or business activities.
Establish an Irrevocable Trust for the Property. Irrevocable trusts have drawbacks due to their inflexibility, but they do offer substantial asset protection features. A property held within an irrevocable trust is generally shielded from creditors and liens if the owner's financial situation deteriorates. Whether this is the right move for you depends on your particular circumstances and potential risk from creditors.
Our Bronx and New Rochelle Real Estate Attorneys Can Help Protect Your New York Real Estate Holdings from Risk 
Our skilled Bronx & Westchester real estate lawyers at Cavallo & Cavallo have years of proven experience working in the New York real estate market. As such, we know the potential risks to homeowners and how to safeguard against them. Contact us today for help.
Source:
investopedia.com/terms/r/reit.asp