How To Make Sure An Appraisal Lines Up With The Home's Value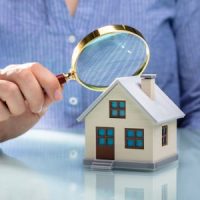 A big part of any real estate transaction is the appraisal of a property being sold. Typically, potential buyers don't book an appraisal until after they've accepted a seller's offer and proceeded to financing the purchase. (Often, an appraisal will be required by a bank lender to complete financing of the property loan.) When the appraisal comes in at a figure substantially less than the sale price, however, this can create headaches for buyer and seller alike.
An appraisal differs from a home inspection in that an appraisal will assess the home's value – while a home inspector details any damage, hazards, or wear & tear on the property. The inspection looks for any known or latent defects that a buyer should be aware of. The real estate appraisal aims to give a buyer and their lender an accurate picture of the home's monetary value.
In many cases, the appraisal will line up with both parties' expectations of the home's value. In preparation for an appraisal, sellers can take the following actions:
Clean the property thoroughly. A home's value is not measured by its cleanliness, but a clean and organized property can help the appraiser identify features that boost the home's value and get a better concept of the home's finer elements.
Boost the home's "curb appeal". Regardless of the situation outside, exterior features often improve a home's value during the appraisal process. Adding a fresh coat of paint, making landscaping improvements to the front yard, fixing broken gates or gutters, and so forth can showcase the home and its unique qualities.
Make required repairs. If the seller knows of any issues that need to be fixed to maintain or improve the home's value, they should make those repairs whenever possible. Unless they are prepared to get "dinged" on a feature and accept the reduction in value, they should do what it takes to have things fixed before an appraiser passes through.
Show the receipts. Whenever a property owner has undertaken home improvements – especially in preparation for a sale – they should be ready to show an appraiser what they did and what they paid for it. "Before and after" photos combined with documentation of the work done can help an appraiser better understand crucial elements of the home's value.
If, despite the best efforts of all involved, the appraisal comes in lower than expected, buyers and sellers still have options. They can re-negotiate the sale price in some cases, or find other solutions to make them – and a lender – happy in the end. Experienced New York real estate attorneys have seen these situations before and will know your full range of options in almost any case.
 Our Bronx and Westchester Real Estate Attorneys Understand How to Address Issues That Come Up During a Property Appraisal
 Ideally, a real estate transaction will be a relatively smooth process without hiccups or roadblocks. Sometimes, there will be a bump in the road and that can happen during an appraisal. Our Bronx & Westchester real estate attorneys at Cavallo & Cavallo have decades of experience in the New York real estate market and can help resolve and negotiate problems that occur after an appraisal falls short of what's expected. Reach out to us today for help.
Source:
investopedia.com/terms/a/appraisal.asp