How To Protect Your Inheritance Against Divorce, Death, Lawsuits, and Taxes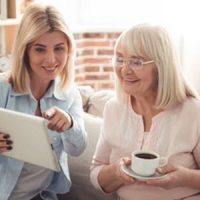 Inheritances provide a way for one generation to pass wealth on to the next. Unfortunately, outside issues can chip away at the amount, leaving little or nothing to pass along to your own beneficiaries. Our Bronx & Westchester estate planning attorneys detail some of the steps you can take to protect and preserve your inheritance.
Four Threats That Put Your Inheritance At Risk
According to a CNBC News report, baby boomers are expected to leave behind more than $68 trillion inheritances over the next decade. For those receiving an inheritance, it is important to be aware of four common threats that could put it at risk:
Divorce: Going through a divorce can wreak havoc in every area of your life, including your finances and any inheritance you have. Inheritances can be subject to equitable division if you failed to take steps to keep it in a separate account and allowed these assets to be commingled with marital property.
Death: If you received an inheritance, it is due to the hard work and planning on the part of the person you inherited it from. Failing to properly manage your inheritance or put the appropriate estate planning documents in place for yourself could put the efforts made by prior generations at risk.
Lawsuits: Creditor claims and lawsuits filed against your business or against you personally due to legal disputes or accidents you are involved in could put a major dent in your inheritance if you failed to take the steps needed to protect it.
Taxes: While federal tax laws have been modified over the years, the Internal Revenue Service (IRS) could still end up taking a significant portion of your inheritance or the portion that your surviving loved ones are due to receive.

Protecting Your Inheritance
Receiving an inheritance comes with a large amount of responsibility. In addition to adding your own contributions through hard work or smart investing, you also need to take the steps needed to protect existing amounts. Tactics that can help preserve an inheritance for future generations include:
Creating a will and other estate planning documents: Having a legally valid and updated will in place, along with estate planning documents such as advance directives, helps to protect your inheritance in case of unexpected events.

Establishing a trust: Creating trust is one of the best tools for managing an inheritance. It can protect it against creditor claims and lawsuits while allowing you to specify how distributions are made.

Giving away portions of your inheritance as gifts: Making annual gifts to loved ones and charities up to maximum allowable amounts can help avoid tax penalties when dealing with large inheritances.

Get a pre or postnuptial agreement: This can protect your inheritance in the event of a divorce.

Let Us Help You Today
At Cavallo & Cavallo, we have decades' worth of experience helping clients manage and protect inherited assets. To discuss the best options in your case, contact our estate planning attorneys and request a consultation in our office today.
Resource:
cnbc.com/2020/01/16/receiving-an-inheritance-four-things-experts-say-you-should-know.html