For Older Adults Aging In Place, Burn Injuries Present Hazards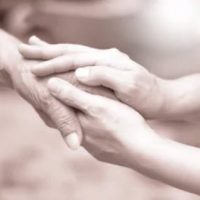 When presented with the option of moving to a nursing home or aging in place, many older adults prefer the latter. For their family members, making simple modifications within their home can help make this possible. One of the most important concerns eliminating the risk of accidents and injuries. Among older adults living on their own, burn injuries are a common hazard. The following offers tips on how you can prevent them.
Reducing The Risk Of Electrical Burns For Older Adults Aging In Place
According to the American Burn Association (ABA), more than one million people seek treatment for burn injuries each year. The home is one of the most common places for burns to occur and are a particularly common hazard for older adults.
Each February, the ABA hosts Burn Awareness Week. During the 2021 campaign, the focus is on preventing electrical burns, one of the most common types of burn injuries. Friends and family members can help to prevent these from impacting older adults aging in place by doing a home check and correcting problems that put them at risk:
Using extension cords for appliances: Household appliances need to be plugged directly into sockets, rather than extension cords or power strips.
Not replacing extension cords as needed: Periodically check for frayed sockets and cracks or loose wiring.
Placing electrical cords under rugs: Keeping cords under throw rugs is a fire hazard and increases slip and fall accident risks for older adults.
Overloading electrical sockets: If circuit breakers are frequently tripped, it could mean corresponding electrical sockets are overloaded.
Contact the electric company if your loved one is running up high problems for no apparent reason. Get heating, ventilation, and air conditioning systems checked periodically as well to prevent potential hazards.
Make Sure Smoke Alarms Are In Good Working Order
In the event of a house fire, having properly functioning smoke alarms could save your loved one's life. The Centers for Disease Control and Prevention (CDC) warns that while burns are a serious hazard, most victims succumb to smoke inhalation first. To ensure adults aging in place are protected:
Install smoke detectors on each floor of the home;
Make sure one is located in the kitchen and outside the bedroom;
Change smoke alarm batteries at least once a year;
Encourage your loved one to respond to every alarm as if it were a real fire.
It is important to older adults aging in place to make getting themselves out of the house a top priority. They should call the fire department once they are safely outside and let them rescue any personal belongings or pets.
Let Us Help You Today 
At Cavallo & Cavallo, we are dedicated to helping older adults achieve their goals for the future, including aging in place. To discuss resources that can make it easier for them and their family members, contact our Bronx & Westchester Medicaid & nursing home attorneys and request a consultation in our office today.