New York City Real Estate Rebounds Despite Pandemic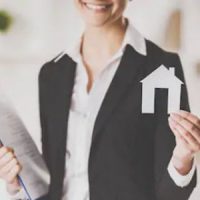 Over the course of 2020, reports were dire for the New York real estate market. Due to COVID-19, homeowners were leaving the city in droves for more suburban settings. This meant more properties on the market, but potential home buyers were understandably reluctant. While experts forecasted sharp decreases in sales,  the overall effects were not as bad as expected and the NYC real estate market has shown a healthy rebound in 2021. If you are considering buying or selling property, the next few months may be the best time.
Real Estate Contracts Double in 2021
COVID-19 impacted every area of our lives, including the real estate market. A mass migration of homeowners owners from the city during the spring and summer of 2020 left a glut of properties. Meanwhile, concerns about the pandemic and income losses affected the number of potential buyers. Virtual open houses, online meetings to make offers, and other accommodations that had to be made in maintaining social distancing requirements did not make the situation any easier.
While case counts continue to remain high, people have found ways of adapting to the situation and continuing with at least some of their normal activities. This includes buying homes and investing in properties. According to a February 4, 2021 Spectrum New York 1 News report, the real estate market is off to a positive start thus far this year, with sales contracts in January more than doubling the previous year's figures. General factors driving property sale increases include:
Large availability of properties;
Historically low interest rates;
Increased confidence among buyers.
Buyers Return To NYC
Housing markets in large metropolitan cities were among the worst hit by the pandemic. Restrictions on businesses and cancellation of cultural and sporting activities took away many of the amenities people living in NYC enjoy. Meanwhile, with space at a premium in many city properties, residents were left feeling claustrophobic while working or teaching children from home.
This put a definite damper on the New York City real estate market, but Forbes cites several factors that make city living desirable once again:
A 20 percent decrease in the sales price of properties;
Vows from state and federal officials not to institute another round of stay home orders;
Eased restrictions on businesses, particularly in the retail and restaurant industries;
The promise of a COVID-19 vaccine, which is slowly being rolled out among residents.
Increases in property sales began trickling in during December for Brooklyn and midtown Manhattan. Lower prices are likely to continue driving sales in these areas through summer of 2021.
Let Us Help You Today 
During these turbulent times, you can count on Cavallo & Cavallo to provide the trusted guidance you need when buying or selling a home. To discuss your options, call or contact our Bronx & Westchester real estate attorneys online and request a consultation in our office today.
Resources:
forbes.com/sites/fredpeters/2021/01/21/uniting-not-dividing-what-2021-can-do-for-new-york-citys-real-estate-market/?sh=2ed676845bd8
https://www.ny1.com/nyc/all-boroughs/news/2021/02/04/think-nyc-is-dead–not-so-fast–real-estate-contracts-rebound-and-then-some