Home
>
Blog
>
Real Estate
>
Is the Real Estate Market in Trouble? Warning Signs and Ways to Protect Yourself
Is the Real Estate Market in Trouble? Warning Signs and Ways to Protect Yourself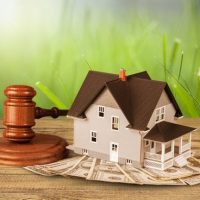 Property in general is a smart investment and real estate holdings are likely to be among your biggest assets. However, the housing market crisis that began roughly a decade ago continues to leave both buyers and sellers haunted, and there has been rumored speculation since that it is something that will happen again. To protect your real estate assets and ensure smart investments, it is important to be aware of the signs of a 'housing bubble' and ways to protect yourself in the event it bursts.
Housing Bubbles In The Real Estate Market
Housing bubbles are periodic occurrences, which happen when housing prices rise due to increases in speculation and demand. They are temporary in nature and tend to 'burst' when demand decreases and the market stagnates, causing a sudden drop in value. In 2008, the U.S. entered one of the worst housing crises to date as the result of a burst, causing millions of home and commercial property owners to fall into foreclosure.
There have been rumors of an impending crisis since and wise investors keep a close eye on the market. According to a Business Insider report, there are currently numerous housing bubbles across the country, in places such as Atlanta, Boston, Dallas, Denver, San Francisco, and Seattle. One area that thus far appears immune is New York City.
The reason has to do with decreasing condo costs. Whereas national home costs on average had increased nearly seven percent in the spring of 2018, once overpriced NYC condos fell in an attempt to lure buyers in an increasingly competitive market.
Ways to Protect Yourself in the Event of a Housing Crisis
While condo owners may get some relief by these reports, regular homeowners throughout the city are likely to feel more cautious and apprehensive. Early reports already indicate rental markets are already in a slump due to a glut of properties. How can you protect yourself and your investment in the event of an eventual housing market collapse? The following includes a few simple tips:
Play it safe. Stick to buying only properties you intend to live in, rather than those you intend to flip.
Get a fixed rate mortgage. This can protect you against sudden spikes, which played a significant role in the 2008 collapse.
Consider locations. Better to own a lesser home in a better neighborhood, which tend to absorb housing market shocks better.
Spend less. Buy the most reasonably priced home you can realistically live in. This protects you against getting over your head and losing the property in the event of a crisis.
Contact Us Today for Help
When considering whether to buy or sell residential or commercial property, the legal team at Cavallo & Cavallo has the experience you need to protect and guide you through potentially turbulent markets. Call or contact our New York real estate attorneys and request a consultation in our Bronx or Westchester office to discuss your options today.
Resource:
businessinsider.com/real-estate-housing-bubbles-are-forming-around-us-except-nyc-condos-2018-6