Protect Your Property and Assets In the Event of Storms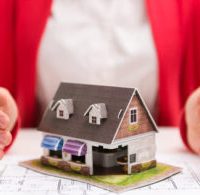 As hurricane Florence batters the Southeast coast and additional storms swirl in the Atlantic, it serves as a reminder for those of us further north to take the appropriate steps in securing our own homes and property. As hurricane Sandy in 2012 showed, adverse weather during hurricane season is just as likely to impact us as it is more tropical climates. Taking the steps to protect your property and assets now is something that should be at the top of your list.
Is Your Home Storm Ready?
In the event of a major storm, it can be hard to prevent major damage to your home or rental property. However, there are steps you can take to help reduce the potential for damage due to heavy rainfalls and wind. Kiplinger advises taking some simple steps during hurricane season to make sure you and your family are prepared:
Trim the trees on your property: Hanging branches and those that are directly over your home put you at an increased risk. Have a professional service come and make sure all trees surrounding your property are healthy and not in danger of falling.

Reinforce windows and doors: Make sure all windows have leak proof seals and that your doors are sturdy enough, with firm, secure deadbolts and other hardware holding them in place;

Inspect your roof: Now is the time to make repairs to roofing tiles that are worn, loose, or out of place. Make sure that your roof is tightly secured to your house and that any exposed wiring is protected.

Protect your garage door: While most people think their roof is the most vulnerable area in a storm, it is actually the garage door. Hardware stores sell reinforcement kits. Get one now so you will be ready.
In addition to addressing outdoor issues, protect your furniture and other valuables in your home by taking an inventory and pictures for insurance purposes and updating any policy amounts as needed.
Protecting Your Assets in a Storm
Hurricane season is an important time to take an inventory of your financial assets as well. Take a moment now to gather important documents in one secure place to protect them against loss or damage and to ensure you have them in the event of an evacuation. The American Association of Retired People (AARP) advises including the following documents:
Personal documents, such as birth certificates, social security cards, marriage licenses, and military discharge papers.
Home and property related documents, such as your mortgage, title, warranties, rental agreements, and property owners insurance;
Medical documents, such as contact information for doctors and copies of prescriptions;
Estate planning documents, such as wills, trusts, and other important paperwork.
Contact Us Today for Help
While you prepare yourself and your family in the event of a storm, reach out to Cavallo & Cavallo for additional tips and to ensure you have the proper legal documents in place. Contact our New York property and asset protection attorneys and request a consultation in our Bronx or Westchester office today.
Resources:
kiplinger.com/article/insurance/T028-C001-S001-6-steps-to-protect-your-home-from-hurricanes.html
aarp.org/money/investing/info-08-2012/protect-important-documents-and-valuables.html