Protect Your Assets By Protecting Yourself Against Lawsuits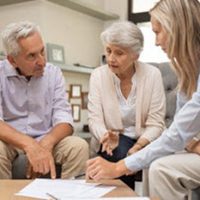 There are a variety of situations in which you could find yourself the defendant in a civil lawsuit. In addition to being time-consuming and expensive in terms of legal fees, liability in a civil suit could also result in having to pay large amounts of damages. This has the potential to wipe out your savings and could result in liens against your business, home, or other property. To protect your assets, be aware of common liabilities and ways to reduce your risks. 
Penalties You Could Face Due To Liability In Civil Lawsuit 
Civil liability results in situations in which your actions cause some type of harm to others. In addition to physical injuries, such as due to accidents, this can also mean losses in income or damage to another's livelihood or reputation that can be directly linked to your actions.
If a civil lawsuit is filed against you, you will need to get an experienced attorney to represent you in court. In addition to legal fees, there are court costs and administrative fees involved. In the event the judge or jury finds in the other party's favor, you could also end up paying significant amounts of damages. Under the laws of New York, these may include:
Economic damages, which represent actual costs the other party suffered;
Non-economic damages, which represent intangible costs, such as pain, suffering, and damage to their reputation;
Punitive damages, which is an additional amount the judge may award in cases where they determine you acted in a particularly willful and negligent manner.
Reduce Your Chances of Getting Sued
Negligence is at the basis of most civil claims. This involves either taking actions that put others at risk or failing to take the appropriate precautions to prevent it. Money Crashers warns that the most common causes of lawsuits that are likely to threaten your assets include:
Car accidents, caused by dangerous driving behaviors on your part that put your passengers or others on the road at risk;
Divorce, which could cost you significant amounts in marital property division settlements and spousal support awards;
Premises liability, which is when others are injured due to your failure to properly maintain your home or your business and in failing to warn visitors that potentially dangerous conditions exist;
Professional liability, such as from trademark violations, defective products, claims of employment discrimination and employee harassment, or malpractice claims.
Being familiar with liability laws, modifying your behavior, and taking the proper precautions can help you avoid being the target of a civil lawsuit. Having the appropriate insurance in place, using care in how you title property, and carefully considering the type of business entity you use can help to protect your assets as well.
Let Us Help You Today
At Cavallo & Cavallo, we provide the trusted legal guidance and aggressive representation needed to protect your assets. To discuss your options, call or contact our Bronx & Westchester estate planning attorneys online and request a consultation in our office today.
Resource:
moneycrashers.com/asset-protection-strategies/
https://www.cavallolawyers.com/setting-goals-now-for-future-long-term-needs/