Setting Goals Now For Future Long Term Needs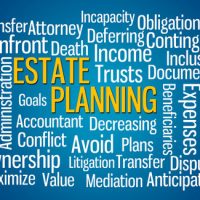 While aging is inevitable, aging well is an option that requires advance planning. This involves protecting your assets while making provisions for unexpected events and future needs that are likely to arise. If you have been delaying thinking about the future or want to ensure your current plans continue to fit in with your long term goals, the following tips can help.
Assessing Current and Future Needs 
Working and taking care of the day-to-day needs of yourself and your family can take up so much of your time that you forget about future goals. Age catches up with all of us eventually and on your life's journey, you are likely to encounter unexpected road bumps along the way. Taking steps now to assess your current situation and your potential future needs is a smart move. Areas to address include:
Providing for your family: If you currently have a mortgage or significant amounts of debt, you want to ensure money is available to pay these costs in the event that anything happens to you. Check into any employer-provided long term disability and life insurance that is available and consider supplementing these with privately purchased policies as needed.

Providing for your retirement: Review any pensions or retirement policies you have in place. Bankrate has an online retirement calculator that can help you accurately assess the amount you need to save to enjoy the type of lifestyle you want.

Prepare for unexpected events: Unexpected events can throw a wrench into your best laid plans. The New York State Attorney General recommends everyone have advance planning documents in place. These convey your wishes in the event sudden accidents or illnesses leave you incapacitated and include powers of attorney, living will, and Do Not Resuscitate Orders (DNR).

Aging in place: Most people would rather remain in their own home as they age, rather than in assisted living facilities. It takes advance planning to make that happen. Consider your current arrangements and consider whether you might need to downsize in the future. Factor in any accessibility issues your current home may have as well, which could become a challenge the older you get. Medicaid planning now can help ensure access to home-based community services available through the New York Department of Health to help meet daily living needs.

Long term care: Despite your plans for aging in place, chronic health conditions or illnesses you suffer may necessitate the need for long term care. Medicaid planning can also help to ensure these potential future costs are met, without depleting your life savings. By establishing a NYSARC trust, you can continue to have access to the funds you need while ensuring future Medicaid eligibility.
Contact Us Today for Help 
As your neighborhood law firm, Cavallo & Cavallo provides the trusted legal guidance you need to protect yourself and those you love, both now and in the years to come. To discuss options available, contact our Bronx & Westchester estate planning attorneys today and request a consultation in our office.
Resource:
bankrate.com/retirement/calculators/retirement-plan-calculator/
https://www.cavallolawyers.com/four-reasons-someone-could-dispute-your-will/