Four Reasons Someone Could Dispute Your Will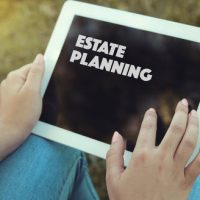 A last will and testament helps to convey your final wishes and allows your loved ones to avoid potentially costly and time consuming probate court proceedings. It  is important to consult with an experienced Bronx & Westchester estate planning attorney in crafting a will to ensure it is legally valid. How and when your will was created could provide justification for others to contest the terms.
Why Would Someone Want To Contest Your Will?
A will provides a complete inventory of all property and assets you possess, specifies your intended beneficiaries, and details how you want distributions to be made in the event of your passing. Filed with the New York Probate Court, it is used in the final settlement of your estate.
A will is one of the most basic but important legal documents you should have in place. Not having a will is referred to as dying intestate. It makes the entire probate process more complex and could leave out important people you would have otherwise provided for. However, even if you have a will, it can still be contested. This is when someone files a formal objection with the probate court, disputing the will or its terms. Reasons why someone would want to contest a will include:
They feel wrongly excluded from the will.
They feel they are getting less than their fair share of any property or assets you possess.
They feel the will itself is not valid or in someway fails to express your true intentions.
Reasons For Contesting A Will
Contesting a will is a difficult process. It can tie up probate court proceedings, making the process significantly more costly while delaying distributions of property and assets for long months or even years. Considering the impacts a will contest can have on beneficiaries and heirs of an estate, there are limited circumstances under which it is allowed. The following are the four common reasons:
The will is not legally valid. The laws that apply in creating a will vary from state to state. Failing to meet all of the requirements under the Consolidated Laws of New York, such as being signed in the presence of two witnesses, is a valid reason for someone to contest it.

There are claims you lacked 'testamentary capacity'. This means that you did not clearly understand what you were doing at the time you created the will.

The testator was unduly influenced. This means that you were not acting on your own free will and with a clear understanding of the facts.

Some type of fraud was committed in creating the will. Any type of fraud or deception associated with the will could result in it being declared invalid.
Let Us Help You Today 
At Cavallo & Cavallo, we provide the professional legal representation you need in creating a legally valid will that clearly expresses your final wishes. To avoid potential problems in the future, call or contact our New York estate planning attorneys and request a consultation in our office today.
https://www.cavallolawyers.com/during-uncertain-times-five-common-estate-planning-mistakes-to-avoid/