During Uncertain Times, Five Common Estate Planning Mistakes To Avoid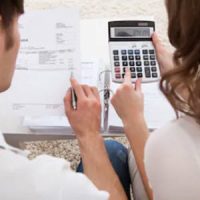 Estate planning helps to protect you and your loved ones in case of unexpected events. Estate planning documents are something everyone needs, regardless of age, income, or the amount of property and assets you own. In addition to conveying your final wishes, they help to ensure that your affairs are attended to and that you get the care you need in case accidents, illnesses, or chronic health conditions leave you incapacitated. Particularly in these uncertain times, the following are five common estate planning mistakes you will want to avoid:
Not Having An Estate Plan

According to the 2020 Estate Planning and Wills Study by Caring.com, nearly half of all adults do not have a legally valid will in place and up to two-thirds have not attempted creating any type of estate plan. This can put you in a dangerous position. In addition to subjecting your loved ones to expensive and potentially lengthy probate court proceedings, it could completely exclude people you would want to inherit from your estate. It can also leave you vulnerable to injuries, illnesses, and common costs you are likely to incur as you age.
Not Taking Full Advantage of Estate Planning Tools

A will is one of the most important and basic estate planning documents. However, there are other tools that can help protect you and your family. For example, advance directives detail your wishes and authorize someone you trust to make important decisions for you in the event you are unable to communicate on your own. A trust can help to provide for small children or vulnerable adults, while sparing you from paying out of pocket for nursing home and other long term care costs.
Not Updating Your Assets Regularly

Once you create a will and put other estate planning documents in place, you need to update them regularly to reflect changes in your financial circumstances. This includes when buying a home, receiving an inheritance, and having successes in the stock market, as well as when financial losses or sales of property occur.
Not Updating Beneficiaries As Needed

In addition to updating your property and assets regularly, you should update your beneficiaries as well. Reflect any changes in your family, such as births, deaths, marriages, and divorces. You will also want to review any provisions made for children and young adults as they get older.
Not Communicating Your Plans To Loved Ones
Once you have an estate plan in place, it is important to let your family know. While most of your wishes will now be in writing, it is important to convey them to your family verbally as well.
Let Us Help You Today
During these uncertain times, it is even more important to have the proper estate planning documents in place. As your neighborhood law firm, Cavallo & Cavallo is here to help. Call or contact our Bronx & Westchester estate planning attorneys online and request a consultation in our office today.
https://www.cavallolawyers.com/estate-planning-for-new-homeowners/