Estate Planning For New Homeowners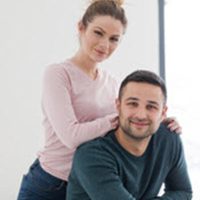 After a slump during the height of the COVID-19 pandemic, the housing market in the New York City area is making a strong comeback. For new home buyers, there is plenty of excitement in attending to all the last minute details and planning your move. However, during this time, you want to protect your family and your investment by putting the appropriate estate planning documents in place. Our Bronx & Westchester estate planning attorneys detail the steps you will want to take.
Area Home Sales Show Increases Despite The Pandemic
Even with ongoing issues due to the COVID-19 pandemic, people are continuing to buy property throughout the New York City area. According to a July 2020 PropertyShark report, residential sales are up by eight percent over prior years figures in the Bronx and similar increases are reported in the other four boroughs.
Whether you are downsizing, trading in a starter home, or just closed on your first home, this is an exciting and busy time for buyers. While there are plenty of tasks on your plate that deal with immediate needs, this is not the time to neglect future planning. A home is one of the biggest investments you can make. You need to take the steps to ensure your investment and the people who will share it with you are protected.
Buying A Home? Estate Planning Documents To Put In Place
Estate planning documents help to protect the property and assets you possess while making sure your family is provided for in the event anything happens to you. As a new homeowner, there are several important steps you will need to take:
Creating a will: This is the most basic of all estate planning documents, but one people frequently fail to take. Your will provides a list of all property and assets you possess, designates beneficiaries, and helps to make New York Probate Court processes easier.

Considering life insurance: If you have a new mortgage and small children, life insurance can help ensure they are provided for and outstanding amounts get paid.

Titling property with rights of survivorship: If you have a spouse, be sure and title your home with rights of survivorship. This allows the property to transfer directly to them.

Creating a trust: By placing your home in a trust, older adults can protect their rights to Medicaid benefits, which can help offset future long term care costs. It also allows you to dictate how ownership is eventually transferred and who is entitled to live on the property.
Let Us Help You Today
At Cavallo & Cavallo, we are your neighborhood law firm. We can assist you with all the legal tasks that go along with buying a house while also making sure you have the proper estate planning documents in place. Our goal is always to protect the best interests of you and your loved ones. Call or contact our New York real estate attorneys online to request a consultation in our office today.
Resource:
propertyshark.com/Real-Estate-Reports/2020/07/14/nyc-real-estate-covid19/
https://www.cavallolawyers.com/five-steps-you-must-follow-if-you-are-the-executor-of-a-loved-ones-will/