Five Steps You Must Follow if You Are The Executor of a Loved One's Will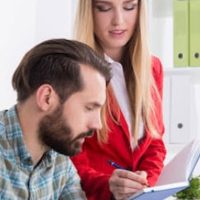 The death of a loved one is one of the most difficult things you can deal with. Unfortunately, while you are grieving there are practical matters that must be addressed. This includes settling the deceased person's estate through the New York probate court. Estate planning documents help make this process easier. If there is a legally valid will in place, it should name someone who is to act as executor for the estate. As this can be daunting when still reeling from a loss, our New York probate attorneys break down the duties of an executor into five steps.
Your Duties as an Executor In New York 
When a person dies, their estate must be settled and closed. Even if they do not have significant amounts of property or assets, they are still subject to certain laws under the Estates, Powers, and Trusts Section of the New York Code. While life insurance benefits, assets in trusts, and accounts designated as 'payable upon death' may pass directly to their loved ones, other holdings they have must pass through the probate court.
Having a will in place makes this process easier and helps to convey the person's wishes in regards to who inherits from the estate. However, there is a potentially lengthy process that must be completed first. The will should name someone to act as executor of the will, which means they will represent the deceased in probate court proceedings. If you are charged with this task, the following outlines five steps you will need to follow:
File the probate petition. Your first step is to file the will, death certificate, other supporting documents, and a legal petition with the New York Probate Court in the county where the person who died, known as the decedent,  lived. You must be officially appointed as executor before the probate process can begin.

Provide an inventory of assets. Once you are appointed as executor, you will be charged with providing the court with an inventory of all property and assets the person owned.

Provide notice to creditors so that debts can be paid. You will need to notify creditors and anyone else who may have a claim against the estate. This is done both directly and through a notice filed in the local newspaper. If there are not adequate funds to cover debts, you may need to sell certain items. If this still does not cover it, the state will step in and prioritize creditor claims.

File a final tax return. You will need to file a final tax return for the decedent, paying any taxes that may be owed on the estate.

Distribute property and assets among beneficiaries. Your final task involves distributing any remaining property and assets to beneficiaries named in the decedent's will.
Contact Us Today for Help
At Cavallo & Cavallo, we provide the trusted legal guidance you need to complete the probate process. To schedule a consultation, contact our Bronx & Westchester estate planning attorneys today.
https://www.cavallolawyers.com/planning-for-the-future-our-7-step-estate-planning-checklist/