Buying A Home You Can Age In Place In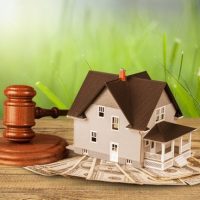 When buying their first home, many young couples look for a place that has plenty of room for them to grow their family. Once their children are raised, it is common to want to downsize. In addition to finding a house that is easier to manage and better suited to your current situation,    choosing one that allows you to age in place is an important goal. Our New York real estate attorneys offer tips on what to look for.
Features Older Adults Need To Look For When Buying A Home 
Older adults generally want to downsize somewhat as they get closer to retirement age. Many look for smaller homes that will be easier to maintain in neighborhoods that better meet their current social needs. Before selecting a particular property, it is important to anticipate additional requirements that will likely be important over the next 10 to 20 years.
Even among the healthiest of individuals, the aging process generally results in an increase in health conditions and a decrease in physical abilities. These tend to make you more dependent on others for help and can eventually necessitate the need for nursing home care.  For older adults, there are certain qualities they can look for in a home that can allow them to maintain their independence longer. Next Avenue advises that common features include:
Single floor dwellings with stairless entryways;
Wide doorways that could eventually accommodate walkers and wheelchairs;
Open-concept floor plans that make it easier to get from one room to another;
Flexible living spaces that allow you to switch rooms to better accommodate needs;
Slip-resistant floors and lighter colored carpeting, which makes it easier to see;
Plenty of natural light;
Easy to reach cupboards and other storage places;
Shower stalls that are easy to get in and out of, rather than bathtubs.
Other Issues Older Adults Should Consider When Buying A Home
In addition to buying a home that is structured to accommodate the physical changes that go along with aging, older adults also need to consider whether the location offers easy availability to services they are likely to need.
The National Institutes of Health (NIH) recommends doing a realistic appraisal of how future needs will be met. If you are counting on family and friends, you want to purchase a home that will be easy for them to get to. If you will be relying more on community services, make sure you are aware of what is available in the area and eligibility requirements. Medicaid planning can help in this situation, giving you access to the following:
Home health care;
Assistance with house cleaning and personal tasks;
Meal delivery;
Transportation to and from doctor appointments.
Let Us Help You Today 
At Cavallo & Cavallo, we can guide you in buying a home that allows you to age in place and to ensure you are eligible for the services you may need. To request a consultation in our office, contact our Bronx & Westchester real estate attorneys today.
Resource:
nextavenue.org/home-ready-aging-in-place/#:~:text=Single%2Dfloor%20living%20that%20includes,and%20higher%20placement%20of%20electrical
https://www.cavallolawyers.com/selling-your-home-despite-concerns-about-covid-19/