Protect Your Rights to Disability Benefits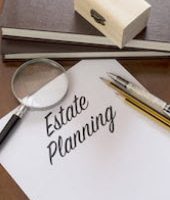 Disability can happen to anyone. Even people who are otherwise healthy could find themselves diagnosed with a serious medical condition or fall victim to an accidental injury. Unfortunately, without disability benefits, you could face having to tap into your retirement accounts and investments, while potentially facing the loss of property. In order to protect your assets, it is important to be aware of the steps you need to take to guard your rights when it comes to disability benefits.
Protecting Yourself On Disability
According to the Centers for Disease Control and Prevention (CDC), more than 60 million Americans live with some type of disability. This averages to roughly one in four adults. While some suffer only minor impairments, others deal with conditions that are significant enough to keep them from working or performing simple household tasks.
In these situations, disability benefits can provide a lifeline. Income you earn through private disability insurance or through the Social Security Administration can help ensure your living costs are covered. However, in too many cases, these benefits can end up being denied or disputed and disruptions in payments can occur even if you have received benefits in the past. To protect yourself and your financial security, it is important to follow these tips:
Attend regular follow up visits with your doctor and follow all of their instructions regarding activity restrictions.
Respond in a timely manner to any correspondence you receive from your insurer or the SSA.
Keep copies of all of your medical records and statements regarding your care.
Refrain from discussing the details surrounding your claim with other people or on social media.
According to an April 2019 report in Forbes, there have been government proposals aimed at having SSA more closely monitor social media postings by people on disability. This is an attempt to uncover disability fraud, which has become a major issue throughout the United States. Posts about your activities and photos of you engaging in certain types of hobbies could be used against you in denying your claim.
Protecting Your Rights to Disability
Even if you are currently not disabled, you still need to give some thought to how a situation where you are unable to work would impact your life now and in the years to come. You may want to consider investing in disability insurance or inquire as to whether it is offered through your employer.
It is also important to be aware that certain types of benefits are dependent on you falling under a certain income or asset level. To ensure you qualify and to prevent having your savings wiped out, you may want to check into a Medicaid trust.
Contact Us Today for Help
As your neighborhood law firm, Cavallo & Cavallo is here to provide the trusted legal guidance you need to protect yourself and your assets, regardless of what the future holds. To discuss options in your situation, reach out and contact our New York estate planning and asset protection attorneys to request a consultation in our Bronx or Westchester office today.
Resources:
cdc.gov/media/releases/2018/p0816-disability.html
forbes.com/sites/imanibarbarin/2019/04/11/how-a-trump-proposal-could-reduce-happy-disabled-people/#67ff0484636c
https://www.cavallolawyers.com/three-important-lessons-to-learn-from-lee-radziwills-estate-plan/