Shortage of Caregivers Results In Rising Home Health Care Costs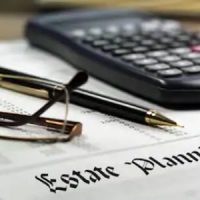 When you are young, working, and in otherwise healthy condition, old age and the needs that go along with it can seem a far way off. However, the years fly by quickly. Advance planning you do now can help to ensure you are provided for in the future. This is particularly true when it comes to meeting the costs of long-term care, which most of us will eventually require. Costs in general continue to rise, particularly when it comes to long-term care needs. Steps you take now can help to ensure you have the resources needed to meet these costs and that you get the type of care you deserve.
Worker Shortages Result In Higher Costs For Consumers 
An October 2019 news report by Forbes sounds the alarm about worker shortages in the home health care industry. As most people would prefer to remain in their homes as long as possible, both for their own comfort and to avoid the heavy expenses associated with nursing homes and assisted facilities, home health care workers are in high demand. Unfortunately, there are decreasing numbers of people entering into this demanding job field. Adding in the higher wages most are able to earn by contracting with private facilities, worker shortages are expected to be a major problem in the coming years.
Home health care aides provide companionship and help with cleaning, cooking, and other tasks for older adults who prefer to remain in their homes but require some additional oversight and assistance. The cost of this care has risen more than seven percent over the last year. Currently, clients can expect to pay as much as $60,000 a year for these services, with steady increases in this number over the next decade. This rivals the current costs for assisted living facilities and could make it economically unfeasible for many older adults to maintain the independent lifestyle they love.
Planning For The Costs of Long-Term Care
Looking ahead at future costs you are likely to incur as you get older, including long-term care, has always been important. With rising care costs and more people living longer lives, taking the time now to do some advance planning plays a vital role in protecting your future. 
One of the most crucial steps you need to take is to consult with an advance planning attorney regarding future Medicaid eligibility. By creating a trust, we can help you gain access to these benefits. For people living throughout the New York area, Medicaid offers extensive options when it comes to community based long-term care. This includes home health care aides and outpatient services geared to older adults provided through various agencies.
Let Us Help You Today
Taking the time now to do some advance planning can help ensure you live the type of lifestyle you want in the future. At Cavallo & Cavallo, we can guide you in the options available. Call or contact our Bronx & Westchester estate planning attorneys and request a consultation today.
Resources:
health.ny.gov/health_care/medicaid/program/longterm/
forbes.com/sites/howardgleckman/2019/10/18/a-shortage-of-paid-caregivers-is-raising-the-cost-of-homecare/#3d7b34d6548b
https://www.cavallolawyers.com/longer-anticipated-life-spans-require-additional-advance-planning/