Year-End Changes In Estate Planning Documents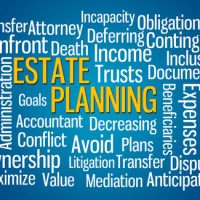 The holidays can be hectic but they can also be a time for reflection. Throughout the month of December, you are likely to find yourself looking back over the past year and any changes that occurred in your own health or with your family. Rather than simply pondering such matters, they should spur you to action. Making changes in your existing estate planning documents can help to ensure you and your loved ones are protected in the year to come.
Make Important Updates to Your Will
In reviewing important estate planning documents you should already have in place, one of your first areas of focus is your will. If you do not currently have a valid last will and testament, it is important to tackle this task now. A will helps to convey your wishes to your loved ones, provides an inventory of your estate, and helps to avoid potentially costly and complex hearing in the New York Probate Courts.
If you currently have a will, there are important updates that should be made at the end of the year to reflect changes that may have occurred in your family. These include:
Changes in your finances and the amount of assets or property you own;
Changes in your beneficiaries due to marriages or births;
Changes prompted by deaths over the past year, which could impact the amount others inherit;
Changes in relationships, such as increased responsibilities on those named as estate representatives which may keep them from being able to perform their duties in the event anything happens to you.
Protecting Yourself In The Year To Come
Once you have made all the appropriate updates to your will, you can then look at other ways to protect yourself and your family over the new year. This includes:
Reviewing life, health, and disability policies you have in place;
Designating financial accounts as 'payable on death', giving loved ones easy access to these funds;
Designating someone to act as Power of Attorney, which gives them authority in important business and financial decisions in the event you are unable to make them yourself;
Designating a Health Care Power of Attorney, which grants someone you trust with authority in health care decisions in the event of an accident or illness;
Putting additional advance directives in place, such as a living will and Do Not Resuscitate (DNR) orders, which can spare your family from having to guess what you may have wanted.
The end of the year is also a good time to assess your current health and how chronic conditions could impact you and your loved ones in the year to come. Medicaid planning now can help to ensure costs are covered in the event you or an older family member requires at-home assistance or nursing home care.
Let Us Help You Today
At Cavallo & Cavallo, we can guide you in ways to protect yourself and your family in the future. To discuss your options, contact our Bronx & Westchester estate planning attorneys to request a consultation in our office today.
https://www.cavallolawyers.com/shortage-of-caregivers-results-in-rising-home-health-care-costs/