Six Smart Tips for First-Time Homebuyers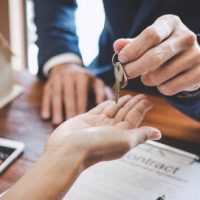 Buying any type of property is a major investment and you want to make sure you get the most for your money. This is especially true when buying your first home. The process of selecting the right property, making a bid, and going through closing can be intimidating. As experienced Bronx & Westchester real estate attorneys with three decades worth of experience, we have collected some important tips to help guide you through this process.
High Rents Making Home Buying More of an Option
For several years now, high housing costs, low wages, and an abundance of available apartments in our area have made buying a home a low priority for young people. However, between a surge in the number of jobs available and the soaring cost of rental properties, it is an increasingly smart option.
According to a May 2019 City Limits report, New York City in particular is facing major problems in terms of affordable housing for renters. Luxury townhomes and condominiums are still plentiful throughout the area, but the number of median priced rental units has dropped by roughly a third over the past five to ten years.  While there are nine separate bills up for debate in the State Senate and Assembly that deal with rent stabilization, the situation is providing the push needed for some renters to take the plunge and buy their first home.
Smart Advice for Buying Your First Home 
Close to 40 percent of all prospective buyers currently in the market are first-time homeowners, many of whom are Millennials who have never before purchased real estate. For them, one of the first places their search is likely to begin is online. While a 'do it yourself' attitude can work wonders when tackling repairs and changes in decor or landscaping, it is not the best tactic when buying your first home.
Having an experienced real estate attorney on your side can help you avoid pitfalls, both in terms of the details regarding the sale and how your property is titled. In addition to getting professional help, other smart tips when buying your first home include:
Narrow down your market. Pick a specific area you want to look in, based on your job and factors such as liveability and schools.
Get a feel for the neighborhood. Once you narrow your search, visit stores and restaurants in the area to get an idea of what it is like living there.
Look at a variety of places. Resist the urge to fall in love with the first home you see.
Consider affordability. Create a budget and stick to it.
Resist pressure. While homes do go fast, resist the pressure to make what could be a rash decision.
Shop around for lenders. Even one or two percentage points can save you significant amounts in the long run.
Contact Us Today for Help
At Cavallo & Cavallo, we provide the trusted guidance you need throughout the home buying process. To schedule a consultation, contact our New York real estate attorneys online today.
Resource:
citylimits.org/2019/05/13/opinion-why-nyc-is-rapidly-losing-low-rent-apartments/
https://www.cavallolawyers.com/for-first-time-home-buyers-saving-down-payment-is-often-a-challenge/