Home
>
Blog
>
Estate Planning
>
The Decision To Sell Your House Or Rent It Out After You Relocate For Retirement Is Not Just About Money
The Decision To Sell Your House Or Rent It Out After You Relocate For Retirement Is Not Just About Money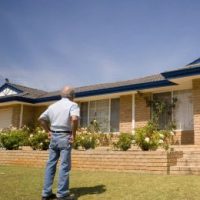 Some people cannot envision living anywhere except New York City, but the more sensible among us realize that one day we will have had enough of the crowds, the sky-high prices, and the steep escalators in and out of the subway stations.  Owning a house or a condominium in New York City is no small accomplishment; real estate prices are higher in the Big Apple than they are almost anywhere else in the United States.  Perhaps Florida beckons to you in retirement, or maybe you just want to move a few miles outside the city, but your house or condo in the Bronx represents a substantial portion of your net worth, especially if its mortgage is paid off.  Deciding what to do with your home in the Bronx after you move somewhere else for retirement is a major estate planning decision.  A Bronx estate planning lawyer can help you make a decision about whether to sell or rent out your empty nest in a way that benefits your family in financial and non-financial ways.
Good Luck Applying the One Percent Rule for Renting Out a Real Estate Property in the Bronx
Whether you decide to sell your home in New York City or rent it out is a big financial decision, but your decision to hold onto it or sell it also depends on whether you would rather have a large sum of money in your bank account or whether you would prefer for your descendants to inherit the house for you.  If you sell the house, you can buy one almost anywhere else and still have plenty left in the bank for travel, gifts, or any other expenses.  Plus you can defer the tax on the first $250,000 in capital gains if you owned the house individually or the first $500,000 if you owned the house jointly with your spouse.
On the other hand, you might not want to part with a house that you inherited or that has the potential to remain in your family for generations.  Therefore, you might choose to rent it out as an investment property.  Financial planners will tell you that a rental property is a good investment if the monthly rental income it generates is at least one percent of the resale value of the property.  Rents are plenty high in the Bronx, but real estate prices are so high that getting one month's rent to equal one percent of the house's value sounds like wishful thinking.  It should not be a deal breaker if the rental income comes out to slightly lower than one percent of the house's market value; instead, you should think about how keeping the house in your possession fits into your long-term plans.
Schedule a Confidential Consultation With a Bronx Estate Planning Attorney
An estate planning lawyer can help you make financial and non-financial plans for relocating outside of New York City when you retire.  Contact Cavallo & Cavallo in the Bronx, New York to set up a consultation.
Source:
kiplinger.com/retirement/should-i-sell-or-rent-my-house-when-i-relocate-for-retirement