Home
>
Blog
>
Real Estate
>
Thinking Of Buying A Home In 2022? Some Important Factors To Consider
Thinking Of Buying A Home In 2022? Some Important Factors To Consider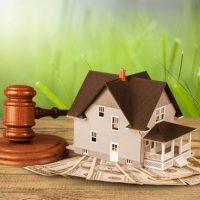 A new year often prompts the urge to make new resolutions, including some positive changes you may have previously put off. Particularly in light of the COVID-19, 2021 had most of us focused on returning to 'normal' and readjusting from all that happened during the pandemic. While the virus is still a concern for New Yorkers, 2022 holds new promise. If you have been thinking of buying a home, now may be the time to begin the process. Our Bronx & Westchester real estate attorneys are here to help and outline some important factors you will want to consider.
Why 2022 Holds Promise For Home Buyers
A December 31, 2021 report by the New York Times highlighted the stunning comeback the local housing market made since the height of the pandemic. If you have been thinking of purchasing your first home or putting your current one on the market in the hopes of moving to a more suitable property, now may be the best time.
A resurgence of COVID-19 cases has New Yorkers justifiably concerned. In large part, social distancing measures are back in effect, which can impact the home buying process. Virtual home tours, scheduled in person visits, and minimal attendees at closing are all to be expected but do not present any real obstacles in home buying plans. Among the potential benefits buying a home at this time offers include:
The real estate market is currently stable;
A greater variety of properties are available;
Prices are reasonable;
Sellers are open to negotiations;
Lenders are more accommodating with loans;
Interest rates are currently low.
Factors To Consider When Buying A Home In 2022
While all of the above are potential benefits of entering the real estate market now, there are some other factors you need to consider before making the decision to buy a home and when picking out properties. These include:
Job security: Bureau of Labor Statistics (BLS) reports are generally positive for 2022, but you still need to consider job security in your current position.
Location: Proximity to work and schools was once a top priority. Today, with the increase in online opportunities, other factors may influence location..
Size of home: If you already have or intend to make the switch to working from home, make sure the property you pick is adequately sized and allows room for a home office.
Length of stay: Consider your future goals, such as whether you are looking for a permanent home or one you can make a nice profit on if you end up moving in a few years.
Let Us Help You Today 
At Cavallo & Cavallo, we are your neighborhood law firm. You can count on us to provide the trusted legal guidance you need when purchasing a home, protecting your rights throughout the process. To request a consultation in our office, call or contact our New York real estate attorneys online today.
Resource:
nytimes.com/2021/12/31/realestate/in-2021-new-yorks-housing-market-made-a-stunning-comeback.html