Five Reasons To Make Creating A Trust A Top Priority In 2022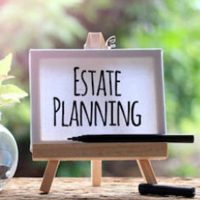 Making sure you and your family are provided for now and in the year ahead is a top priority. This includes putting the proper legal documents in place. Creating a trust can play a key role in estate planning, offering important protections. Our New York estate planning attorneys explain five reasons why creating a trust should be a top priority in 2022.
Five Ways A Trust Can Protect You and Your Loved Ones
A trust is an important estate planning tool. It allows you to transfer property and assets into a fund managed by a third party, a trustee, to hold on behalf of designated beneficiaries. Depending on the type of trust, you can still retain control and access to funds, without the responsibilities and repercussions. The following are five key ways a trust can protect you and your loved ones:
Avoids probate: A will is an important document that everyone should have in place. It details all of your property and assets while designating beneficiaries. However, your will must be proved through New York Probate Court proceedings prior to any distributions. This can end up being a time consuming, costly, and confusing process for your heirs. A trust allows you to avoid probate completely.
More specific than a will: While a will allows you to list property and assets and name beneficiaries, a trust goes a step further. It lets you be more specific in regards to instructions and how distributions can be made. For example, you can do periodic payments to family members on special occasions, such as graduations, weddings, and marriages.
Allows you to protect loved ones: By providing greater control over distributions, it allows you to protect vulnerable family members, such as children or older adults, who may not be able to manage their inheritance. It can also help to protect less budget minded spouses or other family members and preserve generational wealth by setting limitations on how and when money is spent.
Offers tax benefits: Our tax code has undergone major changes in recent years and more are expected in the future. Even if you are not subject to estate taxes, that could change. A trust provides important protections and can help in reducing tax debts.
Reduces long term care costs: Medicaid planning is one of the major benefits and reasons for creating a trust. Nursing homes and other types of long term care costs in New York can quickly eat up your life savings. By transferring ownership of money and property into a trust, you can qualify for Medicaid, which will cover the costs of nursing home care and gives you access to important community services.
Contact Our Attorneys for Help Today
Want to find out more about creating a trust? To discuss the process and options available, reach out to Cavallo & Cavallo. Call or contact our Bronx & Westchester estate planning attorneys online to request a consultation in our office today.