Ways You Could Be Liable As A Homeowner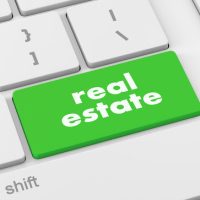 Your home is likely to be one of your biggest investments, but it can also be a major source of liability. Accidents in the home are an unfortunately common occurrence, and can happen under a variety of circumstances. While your homeowner's insurance policy may cover a portion of the damages, you could still be left facing legal costs to cover the damages. Our New York real estate attorneys urge you to protect your investment, as well as your other assets, against claims by being aware of how household related accidents commonly occur, while taking the steps needed to correct any safety issues.
Common Types of Household Injuries
According to the Centers for Disease Control and Prevention (CDC), unintentional injuries are one of the leading causes of death and disability in the United States, and a large number of these injuries occur in the home. More than 11,000 people are killed each year in home related accidents, with children and older adults being among those most at risk. Common ways in which home-related injuries occur include:
Slips, trips, and falls, due to wet floors, a lack of handrails on stairs, dimly lit walkways, or uneven paving stones;
Being struck by or against objects, such as loose shelving or dressers, hanging light fixtures, or tree branches in your front or back yard;
Fires and exposure to hot surfaces, such as stoves, candles, and outdoor firepits;
Drownings, in bathtubs as well as in pools, hot tubs, and ponds;
Animal bites and attacks, either from domestic pets or from animals, such as raccoons or mice, which may live on your property;
Poisoning, either due to food or surface contamination, or as the result of household or building products, such as asbestos.
As a result of any of the above, you can be held legally liable for damages suffered by friends, neighbors, or other family members who are visiting your home or property, as well as by delivery people, household workers, utility installers, and others who are there in a professional capacity.
Protection Under Your Homeowner's Insurance Policy
When accidents and injuries occur on your property, your homeowner's insurance policy may cover some or all of the costs. The New York Department of Financial Services(DFS) advises that homeowner policies typically insure you against personal injuries or damages, but there are certain limitations:
Exclusions: Your policy will likely cover accidental injuries, but there are exclusions. For example, your policy may cover dog bites, but not if it involves certain breeds. Damage from falling tree branches may be excluded if it occurred during a storm.

Policy limits: The DFS advises that while $25,000 is a standard amount for personal liability, this amount will not suffice if someone's injuries require ongoing medical care or they are unable to work.
As your neighborhood law firm, our New York real estate attorneys are here to help review your current policies, while advising you on additional ways to ensure your assets and interests are protected. To discuss the details involved in your particular situation, call or contact Cavallo & Cavallo online today and request a free consultation in our Bronx or Westchester office.
Resources:
cdc.gov/healthyhomes/bytopic/injury.html
dfs.ny.gov/consumer/homeown/homeown_005_basic_adding_cov.htm