Medicaid Planning and Caregiver Support Services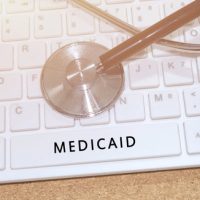 For spouses, children, and other family members who care for aging or disabled adults, providing the level of care your loved one needs on a daily basis can easily leave you feeling overwhelmed. Fortunately, New York has an abundance of caregiver services available in the community. Through Medicaid planning and other resources, you can ensure your loved one's physical, emotional, and social needs are met, without depleting your own health or your financial resources.
Community Medicaid Services
Medicaid is a form of health insurance for people who meet income and disability requirements. While it covers many of the same types of costs, such as doctor visits, medication costs, and hospital stays, that the Medicare program offers, it also covers services valuable to aging or disabled adults that Medicare recipients would typically be responsible for paying for themselves. According to the New York Department of Health's Medicaid Consumer Guide, these include:
Home health care;
Personal care aides;
Adult day care;
Medical equipment;
Transportation costs to and from appointments;
Occupational and speech therapy;
Mental health services;
Nursing home care.
Instead of depleting your life savings in paying for advanced care needs, Medicaid can help offset these costs. To meet income guidelines for the program, our Medicaid planning attorneys can assist you in establishing a trust. This allows your loved one to remain in control of their assets and to receive money for monthly expenses, while still qualifying for benefits.
Caregiver Support Services
In addition to the benefits your loved one may be entitled to through the Medicaid program, there are plenty of resources throughout the NYC community to benefit caregiver. Through the New York Department of Aging, you can gain access to the following services:
Individual counseling and support groups to help you cope with the challenges of caring for an aging or disabled loved one;
Workshops on topics relevant to caregivers, such as dealing with conditions such as Alzheimer's Disease and dementia;
Temporary services for your loved one to provide you with relief from the demands of caregiving, such as adult day care events and overnight visits in a nursing home;
Information and help with obtaining assistive devices, health equipment, supplies, and personal emergency response systems.
Assistance in locating and accessing the full range of benefits available within your community and the NYC area.
Getting some support and relief from the responsibility of caring for a family member while you attend to your own needs and obligations can help to protect your physical and emotional health, while ensuring they receive the quality of care they need. 
We Can Help You Today
If you are struggling with meeting the demands of caring for a loved one on your own or have questions about how to provide for nursing home care and other adult services, contact the offices of Cavallo & Cavallo. We can schedule a free consultation with our Medicaid planning attorney in our Bronx or Westchester office to discuss some of the options available in your situation. Call or contact our office online today to see how we can help.
Resources:
health.ny.gov/health_care/medicaid/program/longterm/
nyc.gov/html/dfta/html/caregiver/support.shtml