What Is A Power Of Attorney And Do I Need One?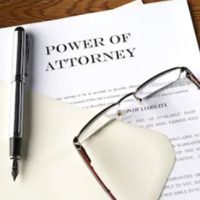 People generally prefer to remain independent in managing their own affairs. However, this can present challenges when the unexpected happens. Accidental injuries or illnesses can leave you incapacitated and unable to pay bills, attend to business dealings, or perform other important tasks. Designating someone in advance to act as your power of attorney ensures you are protected. Find out more about the role a POA can play in estate planning and who can benefit from this type of legal document.
What Is A Power Of Attorney (POA)?
A power of attorney (POA) gives one person ( the agent) the power and authority to act on behalf and make decisions regarding important matters for another ( the principal). It helps to ensure your affairs are managed properly in the event you are incapacitated and unable to attend to certain tasks on your own.
Under New York State law (New York Consolidated Laws, General Obligations Law, Section 5-1501), the agent in a POA has a fiduciary duty in regard to the principal, meaning that any actions they take must be in their best interests. Among the various powers granted through a POA include:
The right to access financial accounts and pay for the principal's personal or business expenses;
The right to collect on any debts owed;
The right to make investment decisions on their behalf;
The right to manage their real estate holdings or other types of property;
The right to apply for certain benefits on their behalf, including Social Security and those the principal is entitled to through Veteran's Affairs.
One of the most common types of POA is a durable power of attorney. Created in advance, it goes into effect if the person becomes incapacitated and remains until their recovery or the event of their death.
Who Needs A POA? 
The Consumer Financial Protection Bureau (CFPB) advises that naming someone to act as their power of attorney is a smart move for older adults. It can be done either while creating or updating other estate planning documents and prevents putting themselves and their families through guardianship proceedings in the event they are unable to manage their affairs on their own. Others who can benefit from having a POA in place include:
Business owners, including solo practitioners and people in partnerships;
Military members, who are either stationed at home or deployed overseas;
Anyone with significant amounts of financial holdings or property;
Parents of small children, who can name another adult to act on their behalf;
Anyone with money, property, or other assets to protect.
Let Us Help You Today
To discuss whether you need a POA and to get the legal guidance you need in creating this important estate planning document, speak with a member of our legal team at Cavallo & Cavallo. We are dedicated to helping protect you, your loved ones, and your assets. Call or contact our Bronx & Westchester estate planning attorneys online to request a consultation in our office today.