Home
>
Blog
>
Real Estate
>
What To Know About Property Inspections In Commercial Property Sales
What To Know About Property Inspections In Commercial Property Sales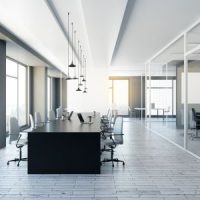 Anybody that has bought a home understands the importance of property inspections before sales are closed. A residential home inspection can reveal important details about the condition of a property, including issues that could become deal breakers. The inspection can also help both sides negotiate a final sale price, accounting for issues that might be expensive to fix or replace.
Inspections of commercial property during a commercial real estate transaction are less traditional, but just as important. Commercial building inspections are designed to help buyers become familiar with the property and identify issues that could potentially harm their investment and their business as a whole. A commercial building inspection is an evaluation of a property that is intended to be used for business purposes with commercial profit in mind.
Commercial inspections will evaluate the overall functionality of the building that a prospective buyer seeks for their business. These inspections will address and uncover issues such as:
Health and safety violations;
Potential hazards;
Noncompliance with New York building standards and codes;
Electrical or plumbing issues;
Structural deficiencies that will require additional funds to fix or replace.
A commercial building inspection will also give buyers a better idea of whether the property is indeed a solid investment and a good fit for their business goals. It can also help assure investors that the business plan can move forward without costly repairs or upgrades to problematic aspects of the building.
Who Conducts a Commercial Building Inspection in New York?
New York's Department of Buildings will inspect new and existing structures to ensure safety and compliance with New York building codes. Their focus will be on overall safety and to check for any code violations that will pose a problem for building owners and those entering into the property. Their focus is not on assessing the optimal commercial prospects of the building, or various business goals an investor might have in mind.
Independent surveyors and inspectors are also available to perform commercial building inspections tailored to the goals of a buyer and seller. Ideally, the independent inspector will have a background in engineering, architecture, building maintenance or facilities management.
During the inspection process, the inspector will conduct a walk-through of the property, perform a detailed visual inspection of all areas, and take photographs. The visual inspection will aim to identify any defects or structural deficiencies, and any damaged areas that need work. The inspector will also review documentation associated with the property to make sure there are no discrepancies.
The goal for both buyer and seller is usually the same – for a clean inspection that reveals no costly damage or defects within the property. If issues or disputes do arise, a skilled New York real estate attorney can often provide valuable guidance to either a buyer or seller in a commercial real estate transaction.
Our Bronx and Westchester Real Estate Attorneys Can Help When Commercial Building Inspections Lead to Unexpected Issues
 Commercial property inspections are one huge step in the process toward a successful sale or lease of a business structure. Sometimes, unexpected problems or disputes can arise and require expert legal guidance. Our Bronx & Westchester real estate attorneys at Cavallo & Cavallo have years of experience and can help when a routine commercial inspection turns into a headache for either a buyer or seller.
Source:
propertyinspect.com/blog/what-is-a-commercial-building-inspection-and-what-do-inspectors-look-for/