5 Reasons To Have An Attorney When Purchasing Real Estate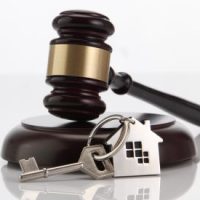 Buying a home is one of the biggest purchases a person will make in their lives. With this comes joy and exhilaration but also stress and anxiety. After all, so much money is at stake and it is hard to undo a mistake if the buyer makes the wrong purchase. Any number of problems and complexities can arise at any stage of the home purchase process, meanwhile, that inexperienced real estate buyers may have trouble dealing with.
To prevent hard-to-fix mistakes and address problems that can come up during a real estate transaction, many people use an experienced real estate attorney such as the team at Cavallo & Cavallo covering the Bronx and Westchester.
Some of the good reasons to use an attorney when purchasing real estate include:
An attorney can identify and explain real estate laws. Navigating a real estate transaction on your own can lead to head-scratching moments when you're not sure how New York real estate laws apply or how they can affect the home's sale. Attorneys with years of experience in this area can not only address these issues as they come up, but anticipate problems or legal requirements that have not even arisen yet.
Help with contracts. A real estate transaction hinges on pages and pages of complex contracts full of language that casual homebuyers might not be familiar with. Since these contracts govern terms of the sale and legal rights that a purchaser might acquire or waive, it is critical not to sign on the dotted lines without expert advice from a real estate lawyer that knows the ins and outs of these contracts.
Lawyers can provide advice that a real estate agent can't. Real estate agents can be a terrific help, especially for first-time homebuyers. They can guide a purchaser through all steps of a real estate sale, scout out ideal homes to view and sort out many small issues involved with the sale. However, a realtor doesn't have the expertise that a lawyer has when it comes to New York property disclosure requirements, liability issues, or terminology within a contract that can either be advantageous or problematic for a purchaser.
Identifying hidden issues. Parties to a real estate transaction might have the best of intentions but may be aware of "hidden dangers" such as boundary issues, tax or judgment liens, title discrepancies concerning ownership, water rights, easements, or other seemingly minor issues that can cause huge headaches for the buyer of a home. Real estate attorneys work behind the scenes to analyze these potential pitfalls and make sure buyers take on a home with a clear title and no unresolved issues.
Representation at the closing table. At a real estate closing, the seller and buyer, along with real estate agents involved with the sale and often a representative from the mortgage lender will be present for signatures of the final closing documents. The seller might have an attorney of their own for assistance, and a buyer will want experienced legal counsel at their side as well. Real estate attorneys can review the necessary documents and make sure there are no "hitches" at the final stage. In addition to addressing any last-minute complications, attorneys can provide both buyer and seller with peace of mind knowing that all potential legal issues have been handled.
Our Bronx and Westchester Real Estate Attorneys Know the Problems Title Issues Can Cause, and What to Do About Them 
For both buyer and seller, a successful real estate sale means that all potential legal problems and discrepancies have been dealt with. That's where the value of a real estate attorney comes in. Our attorneys at Cavallo & Cavallo have decades of experience in the New York real estate market and would be glad to review and assist with any issues a buyer may encounter during the process. Feel free to call our Bronx Bronx & Westchester real estate attorneys online today.
Source:
nysenate.gov/legislation/laws/RPP