Home
>
Blog
>
Real Estate
>
What To Know About Short-Term Rentals And Homeowners Association Conflicts
What To Know About Short-Term Rentals And Homeowners Association Conflicts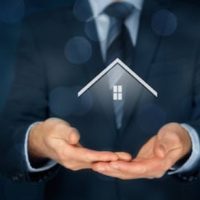 Short-term property rental services such as VRBO, Airbnb, Home Away, and other online or app-based tools have exploded in popularity over the last 10 years. Some property owners advertising homes for short-term rentals are everyday homeowners that are simply trying to make some extra money with their vacation home or seasonal property.
Many others, however, are shrewd investors that buy properties specifically for their appeal as short-term rentals. These investor-owners never even live on the property – instead focusing on renting the unit out as frequently as possible to maximize profit. Investors using this method are usually not part of the local community and may not even live in the same state as the property they advertise as a rental.
Understandably, this approach has caused friction with the owner-occupants in these neighborhoods. Neighborhoods in desirable communities with a higher percentage of short-term rentals in their midst experience higher rates of conflict between the locals and investors. Homeowners associations in these communities are also on guard against short-term rentals and perceived ill effects on the property values nearby.
Many owner-occupants and homeowners associations assert that when out-of-town investors or companies purchase properties to use for rental purposes only, they fail to maintain the home as well as a standard owner would. Further, when complete strangers enter and exit a home on a weekly basis, this can create a nuisance that potentially lowers property values for the surrounding homes.
Homeowner associations historically enforce rules to keep a neighborhood looking good and property values on the rise. For example, regulations about lawn care, signage and decorations, fencing, house appearance, and other factors are created and followed to keep neighbors cooperating with the general goals of the building or neighborhood.
The use of a home for non-standard purposes such as rentals can often conflict with an association's bylaws. Traditionally, this is not something HOAs were concerned with, but many have felt the need to incorporate rules on how a home may be used once purchased. For example, an association might set minimums (12 months, for example) for how long a property can be rented out. Or they might set a maximum ratio of rental homes to owner-occupied homes, allowing only a couple homes to be rented out to tourists.
The use of residential properties as commercial short-term rentals is also subject to state and local laws. New York, for example, bars the use of apartments or condos in multi-unit dwellings as short-term rentals. If you live in a multi-unit building, you can only rent your own unit for profit under extremely limited circumstances.
Individual property rights are at the heart of these disputes, meanwhile. Does an owner have the right to do as they see fit with a property they rightfully purchased and own? Or do surrounding homeowners have the right to quiet and peaceful enjoyment of their home and neighborhood without short-term tourists coming through on a weekly basis? This is a battle that property owners on both sides continue to wage through HOA regulations and local laws.
Our Bronx and Westchester Real Estate Attorneys Can Help If You Have a Conflict Involving a Short-Term Rental 
The widespread use of short-term rentals is a modern development, with laws and regulations quickly being enacted to keep pace with the popularity of online home rentals. Our attorneys at Cavallo & Cavallo have decades of experience in the New York real estate market and can help you make sense of it all if you run into any issues as a property owner. If you have any questions and wish to learn more, contact our Bronx & Westchester real estate attorneys online today.
Source:
irs.gov/taxtopics/tc415