The Impacts Of Zoning Ordinances In Real Estate Transactions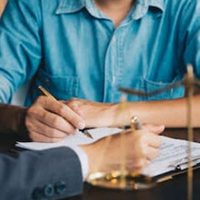 If you are considering buying a new home or business property in New York, this can be a thrilling but confusing process at times. Such a huge decision means you have to get all the details right to protect your investment in the long term. Purchasing real estate isn't just a matter of finding a property you like and marching ahead toward a down payment and closing.
There are a number of critical factors involved that you might not have thought about previously. Among these are zoning ordinances that apply to the property – particularly urban properties and retail spaces. Clearly identifying any zoning rules that cover the property can help a buyer avoid headaches down the road. The last thing a buyer wants is to find out later that their property is not actually zoned for the buyer's anticipated use, or that a proposed use violates some local building code.
What are Zoning Ordinances?
Zoning ordinances are rules defining how properties in specific geographic and urban zones can be utilized. For example, they detail whether a certain parcel can be used for residential purposes, commercial use, or both. Zoning ordinances can also regulate lot sizes, placement and location, landscaping, parking, architectural style, and structure height. They can also apply not only to the parcel being sold, but to the surrounding properties as well – all important considerations for a prospective buyer.
New York was the first city to incorporate citywide zoning codes in 1916, and continues to exercise a comprehensive plan for zoning in New York City. Zoning provisions are important not only for city planning purposes, but also to protect an individual property's value and enforce penalties for those that violate the rules. Zoning disputes can happen frequently, and a building's owner (or tenants) want to avoid problems with their neighbors or city officials by complying with applicable zoning ordinances.
Issues During a Real Estate Sale
Zoning ordinances can act as encumbrances on a property if the prospective buyer or tenant has planned uses that do not comply with the code. This can create issues before closing, if the buyer was unaware of the applicable ordinances. For the seller, it is a good practice to inform a buyer of zoning ordinances that apply to the property.
If a buyer was planning to use a space for mixed-use residential and commercial activity, their plans could be thwarted by local ordinances and torpedo the entire sale. The sooner both sides know about these issues, the better, and knowledgeable real estate attorneys can assist with this part of the process.
Our Bronx and New Rochelle Real Estate Attorneys Are Here to Help Zoning Ordinance Issues During a New York Real Estate Sale
 There are a number of hurdles and potential pitfalls involved in any real estate sale, and zoning ordinances are among them. To get a clear picture of how these ordinances can affect you as either a buyer or seller, it is best to consult an experienced New York real estate attorney. Our legal team at Cavallo & Cavallo has decades of experience in the New York real estate market and can help you understand how zoning ordinances may affect a potential sale. To learn more, contact our Bronx & Westchester real estate attorneys online today.
Source:
investopedia.com/terms/z/zoning-ordinance.asp