Long-Term Care Planning In New York: What Is A Medicaid Spend Down?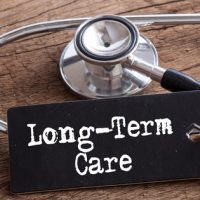 Long term care planning is an essential part of estate planning. There may come a day when you, your spouse, or your loved one needs significant supportive care. Long term care is extremely expensive. According to data from U.S. News and World Reports, the median annual cost of a private room in a nursing home is now an astounding $106,000. It could quickly eat away at your life savings.
Many people rely on government support for long term care needs—but you're not going to automatically qualify for benefits. It is crucial that you understand how the law works, including the Medicaid spend down requirement. Here, our Bronx & Westchester estate planning and asset protection attorneys explain the key things to know about long term care planning and the Medicaid spend down.
Medicaid Covers Long Term Care, Not Medicare 
As a starting point, it is important to debunk one of the most common myths in long term care planning. Medicare provides very limited long term care coverage. If nursing home care is required, it is generally not covered by Medicare. Instead, the federal government program that covers long term care/nursing home care needs is Medicaid. This is a very important distinction.
Medicaid Long Term Care Coverage: Strict Financial Eligibility Requirements 
Unlike Medicare, Medicaid is a program that is based on financial need. There are strict eligibility requirements. All senior citizens qualify for Medicare, including billionaires like Bill Gates and Warren Buffet. In contrast, a person can only qualify for long term care coverage—including nursing home care coverage—through Medicaid if they have limited assets and limited income.
As explained by the New York State Department of Long Term Care, the resource limit for 2022 is $16,800 for the applicant. A person who has more than that in non-exempt financial resources will not qualify for long term care coverage through Medicaid. This is where the spend down comes into play. They will be forced to "spend down" their assets before they qualify.
 Plan Ahead: Protect Your Assets With a Comprehensive Strategy 
There is good news: There are proactive estate planning strategies that you can use to protect your assets from future long term care costs. In effect, these asset preservation strategies allow people to proactively "remove" assets from what Medicaid will count for the resource tests. For some people and families, setting up an asset protection trust may be the right option. A New York estate planning lawyer can help you with long-term care planning.
 Get Help From Our Bronx, NY Estate Planning Lawyers Today
At Cavallo & Cavallo, our New York estate planning attorneys are diligent, compassionate, and experienced advocates for people and families. If you have any specific questions about long term care planning, Medicaid, and asset protection, we are here to help. Call us now or contact us online to arrange your strictly confidential, no obligation consultation. With offices in The Bronx and New Rochelle, we are well-positioned to provide estate planning services throughout the region.
Source:
health.usnews.com/best-nursing-homes/articles/how-to-pay-for-nursing-home-costs