Home
>
Blog
>
Estate Planning
>
What You Do With Your Valuable Personal Property Now Is As Important As Who Inherits It
What You Do With Your Valuable Personal Property Now Is As Important As Who Inherits It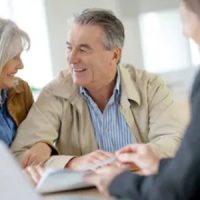 Estate planning checklists tend to be very specific when it comes to official documents, money, and real estate.  They will tell you to write a will, designate a personal representative, and include instructions for the final disposition of your remains.  They will advise you to keep as many assets as you can out of probate by establishing and funding a revocable trust and by designating payable on death beneficiaries for your bank accounts.  When it comes to personal property, though, the law regards it as plain old stuff.  Estate planning lawyers unanimously agree that you should do something with your stuff, but they do not agree about what you should do with it.  This is because there is no one size fits all answer.  Swedish death cleaning works fine for old clothing and old magazines, but it doesn't work so well for artwork that you inherited or bought as an investment.  You should be as careful with a valuable painting and its fate in probate as you would with an amount of money equal to the value of the painting.  For help planning for the transfer of your artwork and other valuable items of personal property, contact a Bronx estate planning lawyer.
Your Will Is Not the Only Place to Account for Your Artwork and Antiques
If you own anything as valuable as the items in museums, you should treat the property with the same care with which a museum would treat it.  This includes paintings, sculptures, antique furniture, designer jewelry, rare memorabilia, and any other item of similar value.  This does not mean that you should necessarily donate it to a museum.  As with any other asset that belongs to you, you have the right to decide who will inherit it; in your will, you should say who will inherit each individual item.  The beneficiaries can be family members, friends, or even museums.  You also have the option to keep your valuables out of probate by transferring them to a revocable trust.
Proper storage of valuable items is an important task; you want to ensure that the items do not get lost or destroyed and that their value does not depreciate.  If you are moving out of your house and into a smaller house or an assisted living facility, your valuables may stay in storage for many years, especially when you consider that your heirs may continue to store the items after your estate settles, instead of immediately taking them out of storage.  There is a high risk that your property will get damaged if you store it in a public storage unit.  You should enlist the help of a company that specializes in the preparation and storage of valuable items.
Schedule a Confidential Consultation With a Bronx Estate Planning Attorney
An estate planning lawyer can help you make plans for the transfer and long-term storage of artwork, antiques, and other valuable personal property.  Contact Cavallo & Cavallo in the Bronx, New York to set up a consultation.