When Is the Best Time to Buy a Home?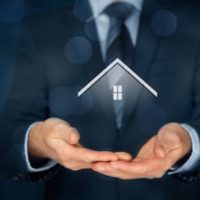 Buying a home is both exciting and stressful. For first time buyers and those with prior experience in the real estate market, one of the big questions concerns picking the right time to buy. While specific market fluctuations and mortgage interest rates are well worth watching, our Bronx & Westchester real estate attorneys point out some additional, general factors you will want to consider.
The Best Time of Year to Buy a Home
According to a July 2019 article in Good Housekeeping, August may be the sweet spot for those looking to purchase a home. Traditionally, spring and early summer are among the busiest in the residential real estate market, As a result, sellers who have had their homes listed to no avail during this time period may be more motivated to make a deal. You are also likely to encounter less competition in scheduling walk throughs and in making a bid.
If you have just recently begun considering a change in address, making up your mind and deciding on the features you want is likely to take some time. If you are not ready to begin seriously looking in August, do not despair. Other times of year have their advantages as well:
November and December can be great months in terms of finding a home at great terms or below market value. Real estate agents are coming off peak season while buyers and sellers both tend to get more focused on the holidays. The variety of homes on the market may be slimmer but with fewer offers, sellers are more motivated.
January through March brings inclement weather and fewer daylight hours, which means less time for open houses. Again, properties will not be as abundant, but you will have the financial advantage of looking off season. Plus, any tax refund you receive could be put towards a down payment or closing costs.
The months of April and May slowly herald an uptick in the housing market. While you are likely to face more competition, there will steadily be more inventory to choose from.
Timing a Real Estate Purchase
In addition to the time of year you begin looking for a home, there are other factors that will impact the timing of your purchase. U.S. News & World Report advises waiting until you can check off the following boxes:
You know what you want. Give yourself time to consider factors such as the size of the home, the location, and any special features you want.
You have money saved. You want to have enough to cover a decent down payment and any inspections, closing costs, or other expenses as needed.
You have good credit. The higher your credit score, the more likely you are to get a home loan and the better the mortgage interest rate.
Let Us Help You Today
As your neighborhood law firm, Cavallo & Cavallo can guide you throughout each step of the home buying process. Contact our New York real estate attorneys and request a consultation in our office today.
Resources:
goodhousekeeping.com/life/money/a28225725/best-time-to-buy-a-house/
loans.usnews.com/when-is-the-best-time-to-get-a-mortgage
https://www.cavallolawyers.com/six-smart-tips-for-first-time-homebuyers/