Why Do It Yourself Estate Planning Is A Bad Idea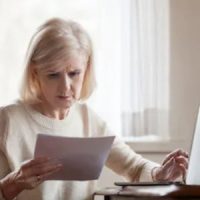 The internet can provide a wealth of information when undertaking any type of project. This allows you to do certain projects yourself, potentially saving money. However, there are certain tasks where you need to consult a professional and estate planning is one of them. Find out more about why DIY estate planning is a bad idea. 
Determining Your Goals In Estate Planning And The Types Of Documents You Need 
Estate planning involves preparing for whatever the future might hold and putting the appropriate legal documents in place to protect you and your loved ones. It conveys your wishes in regards to future care and how property and assets should be handled. Among the different types of estate planning documents you are likely to need include:
A last will and testament: Provides an inventory of your estate and designates beneficiaries.
A trust: Allows you to get more specific in distributing assets and providing for children or vulnerable adults while helping offset future long term care costs.
A power of attorney: Designates someone you trust to handle your financial affairs if you are unable to.
Advance directives: Provide details regarding care in the event an injury or illness leaves you incapacitated.
Common goals in estate planning include protecting the value of current assets, preserving an inheritance, avoiding time consuming and potentially costly New York City Probate Court proceedings, and preventing loved ones from having to guess what you would have wanted.
The Problem With Do-It-Yourself Estate Planning
While do-it-yourself estate planning may sound appealing, Smart Asset warns that there are some serious pitfalls. These include:
Failing to meet legal requirements: Each state has different rules and requirements when it comes to estate planning. Failing to adhere to state laws will result in any documents you do create being declared invalid.

Not addressing individual needs: There is no 'one size fits all' approach when it comes to estate planning. How your will is phrased, whether you need a trust, and duties authorized by a power of attorney will depend on your individual needs. Get someone on your side who can identify potentially important issues.

Mistakes and errors: Wills, trusts, and other estate planning tools are complex documents that incorporate legal phrasing and formats the average person is generally unfamiliar with. Mistakes and errors are common and can have major impacts on your finances and your future.
In the end, creating your own estate planning documents can take considerable time and is likely to end up costing you money. To achieve your goals while protecting yourself and your family, it is best to leave estate planning to professionals.
Contact an Attorney for Help 
As your neighborhood law firm, Cavallo & Cavallo has decades' worth of experience providing trusted estate planning guidance to people in our community. Let us help you put the proper legal documents in place. Reach out and call or contact our Bronx & Westchester estate planning attorneys online to request a consultation in our office today.