Why The Holidays Are The Perfect Time To Discuss Estate Planning With Loved Ones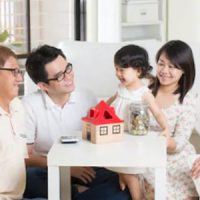 The holidays traditionally involve spending time with family and friends, focusing on all the blessings you have and events that have occurred over the past year. This makes it the perfect time to bring up important estate planning topics, which could impact the people you love in the months ahead. Our New York estate planning attorneys explain how to bring up the topic and important areas to address.
Bringing Up The Topic Of Estate Planning
As one of the busiest travel times of the year, people generally make it a point to share the holidays with family or close friends. This makes it the perfect time to bring up important topics you might otherwise not get to discuss in person. In terms of estate planning, how and when can you bring it up in a way that does not seem awkward, forced, or even grim? Our New York estate planning attorneys offer these tips:
After dinner, when everyone is relaxing over dessert, is often the perfect time.
You can enlist support in bringing up estate planning topics from others while shopping, cleaning, or cooking earlier in the day or week.
Ease into the conversation at first, asking how everyone's fared over the past year and their goals for the months to come.
Relaying stories about others who have gone through difficulties pertaining to a lack of advance planning can help steer the conversation in the right direction.
Important Areas To Address In Estate Planning Discussions
Summoning the courage to get beyond small talk and bring up potentially difficult topics is typically the hard part. Once you do, you may be surprised how eager others are to share their hopes and fears. Areas that are important to address in these conversations include:
Creating a will: According to the American Association Of Retired People, more than 60 percent of all adults do not have a will in place.
Advance directives: Documents such as a health care power of attorney and living will are important for people of all ages and spare having others guess what you want.
Creating a trust: A trust is vital in caring for young children and vulnerable adults. It also helps in Medicaid planning, offsetting nursing home costs.
Long term care: Ask older adults how they are managing, if they want to continue aging in place, and whether it is feasible.
An Attorney Can Help You Today
At Cavallo and Cavallo, you can count on us to provide the trusted legal guidance you need to protect yourself and your loved ones in the years to come. For help in addressing important estate planning needs, call or contact our Bronx & Westchester estate planning attorneys online and request a consultation in our office today.