Estate Planning During A Pandemic: Been Putting It Off? Tasks To Do NOW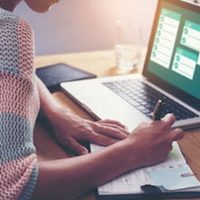 The ongoing COVID pandemic has created plenty of controversy but one thing is certain-life threatening illnesses can impact anyone and at any time. To ensure you and your loved ones are protected, make sure you have the proper estate planning documents in place.  If you have been putting it off, attend to the following tasks now.
Put Advance Directives In Place 
While New Yorkers have been celebrating the fact that the city is open and COVID case counts are down, the pandemic is far from over. The New York City Department of Health reports that there are between 600 and 800 new cases each day.
To protect yourself if you become sick or otherwise incapacitated, it is important to have the advance directives in place. An October 31, 2021 Kiplinger report states there are plenty of people who are aware of the need for advance directives but put off creating them. If this describes you, take the time now and schedule a consultation with our New York estate planning attorneys to put the following in place:
Health care power of attorney, otherwise referred to as a healthcare proxy. This gives someone you trust the power to make important medical decisions on your behalf in case of a life-threatening situation.
A living will, which conveys your wishes regarding end of life care. It addresses important matters, such as the use of ventilators and feeding tubes as well as tissue and organ donations, preventing your family from having to make difficult decisions on their own.
Do not resuscitate (DNR) order, which allows you to die in a more natural manner in the event death becomes inevitable.
Other Estate Planning Tasks To Ensure You Are Protected In The Future
Even if the pandemic is not your major concern, accidental injuries and other serious illnesses can happen. According to the Centers for Disease Control and Prevention (CDC), car accidents alone claim the lives of nearly 200,000 people each year, while respiratory infections such as the flu and chronic bronchitis claim close to 125,000.
Regardless of your age, current health, or attitude towards the pandemic, make sure you have the following estate planning documents in place:
A will, which conveys your final wishes, details property and assets you own, and designates beneficiaries, preventing costly and time-consuming probate court proceedings.
A financial power of attorney, which allows someone you trust to make important financial and business decisions on your behalf, in the event you are incapacitated;
A trust, which allows you to be specific in how property and assets are distributed to loved ones, offers certain tax benefits, and can help you avoid the high costs of nursing home care.
Contact an Attorney for Help 
If you have been putting off estate planning tasks, call or contact Cavallo & Cavallo online. Request a consultation with our Bronx & Westchester estate planning attorneys in our office to discuss your options today.
Resource:
kiplinger.com/retirement/estate-planning/603683/estate-planning-during-a-pandemic-quit-stalling