Aging in Place: Ways to Reduce Accident Risks In Your Garage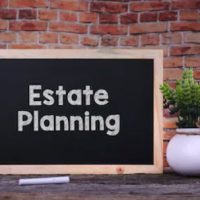 In guiding clients with their estate planning, future needs regarding nursing home care and the high costs involved are a frequent topic of concern. Most people would prefer to 'age in place', remaining in their own homes as long as possible. In addition to saving you money, it is also likely to be where you are most comfortable. Addressing safety issues that could put your health at risk and making sure the items you need are accessible can help make this possible.
Eliminating Clutter In Your Garage Reduces the Risks of Injuries
Garages can prove useful for keeping your car, collections of tools, holiday decorations, cleaning products and other miscellaneous items. The problem is that these can quickly accumulate and create significant amounts of clutter. The more clutter you have in your garage, the greater your chance of accidents.
Accidental injuries can quickly derail your plans for aging in place and remaining in your home for as long as possible. For older adults, there are two common types of accidents which often occur at home:
Slips and falls: According to the Centers for Disease Control and Prevention (CDC), slips and falls send more than three million older adults to hospital emergency rooms every year and often necessitate the need for nursing home care.
Getting struck by or against objects: This is another common type of accident that can result when items are piled up in corners, stored haphazardly on shelves, or dangling from hooks on walls.
Reducing the amount of clutter in your garage and organizing this space is one of the first steps in making it safer and increases your odds of aging in place.
Eliminate Potential Dangers In Your Garage
The Spruce offers helpful tips for reducing clutter and organizing areas throughout your home. In the garage, the following suggestions can help to make this area safer and more accessible for storing excess items and supplies you need on a regular basis:
Do a thorough cleaning, paying particular attention to floors. Eliminate spilled liquids or other objects which can create slip hazards.
Determine what you need to keep or throw away. Divide what remains into piles of thing you use regularly and those you only need on certain occasions.
Get strong, sturdy shelves. Make sure they are neither too tall or close to the ground, so items can be stored within easy reach.
Divide the garage into sections: This can help you stay organized and better locate items you need.
Make sure there is proper lighting: Make sure all areas are well light and that switches are easily accessible.
Install a garage door opener: This makes getting into your garage easier and reduces the likelihood of injuries.
Let Us Help You Today
At Cavallo & Cavallo, our Bronx & Westchester estate planning attorneys offer clients trusted legal guidance and helpful suggestions for aging in place. To request a consultation in our office, reach out and contact our New York estate planning attorneys today.
https://www.cavallolawyers.com/asset-protection-strategies-six-resolutions-for-2020/