Asset Protection Tips For Retirees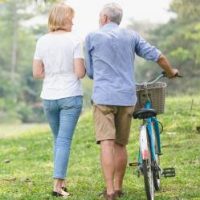 You work hard all your life and save money with the goal of having a comfortable retirement. After years of advance planning, you deserve to reap the benefits but it is important to continue managing your money and resources wisely. Our Bronx & Westchester estate planning attorneys offer the following tips to help protect you, now and in the years to come.
Protecting Your Assets In Retirement
There are a variety of online retirement calculators that can help determine how much you need to live comfortably in your retirement. Protecting your assets during your retirement years helps to protect both you and your future beneficiaries. The following are five simple strategies that can help:
Update your will.
If you have not taken the time to create a will, consult with our estate planning attorneys immediately to put this important document in place. If you do have one, now is the perfect time to update it. Make sure it reflects your current property and assets as well as recent changes in your family, which could impact beneficiaries. You may also want to consider naming someone other than your spouse as your estate administrator. This prevents them from having to assume a time-consuming and demanding role during an already difficult time.
Look at how property is titled.
Property held by married couples is often titled as a tenancy in entirety. This ensures the property passes directly to your spouse in the event of your death and provides protections against creditor claims. However, as you get older, you want to more closely consider the impact on future heirs. A tenancy in common with rights of survivorship for your spouse may be a better option and can help beneficiaries avoid a heavy tax debt.
Consider an annuity for your retirement benefits.
If you have a sizable nest egg, the American Association Of Retired People (AARP) advises that annuitizing it can provide you with regular payments and helps to balance spending, protecting your future financial security.
Create a Medicaid planning trust.
This is one of the most important things you can do in retirement to protect your future. Nursing homes and at-home care costs can quickly deplete your life savings. By establishing a Medicaid trust now, you continue to have access to your money while qualifying for cost-saving benefits.
Update advance directives and powers of attorney.
Review powers of attorney documents, which name someone you trust to manage your affairs and make medical decisions on your behalf in the event you are incapacitated. Make sure you have a living will and other advance planning documents in place as well, which can help to prevent your loved ones from having to guess what your wishes would be.
Let Us Help You Today
To get the trusted legal guidance you need to protect your assets in retirement, reach out to Cavallo & Cavallo. Call or contact our New York asset protection attorneys online to request a consultation in our office today.
Resource:
nerdwallet.com/investing/retirement-calculator