Ways To Protect Property And Assets From Probate Court Proceedings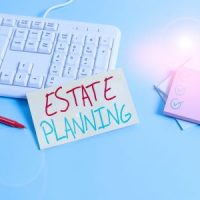 When a loved one dies, there are complex rules and regulations that govern the process of distributing their assets and settling their estate. This is generally accomplished through the probate court. Probate court proceedings can be a time consuming and potentially costly process. For this reason, many people seek ways in which they can avoid it. As experienced Bronx & Westchester estate planning attorneys, we want you to be aware of steps you can take now to prevent your loved ones from having to go through probate in the event of your passing.
Why Should You Avoid Probate?
Probate is the legal process of settling someone's estate in the event of their death. It requires submitting information and attending hearings in the New York Probate Court, which determine the total amount of assets they possess, possible heirs or beneficiaries, and any outstanding debts they owe. After the settling of debts, distribution of property and assets, and filing of final tax returns, the estate can be officially closed.
Why do people want to avoid probate? For one, it is often time-consuming. If you have a will, the individual you name as your personal representative will have to appear in court and complete a variety of tasks. This includes handling any problems or potential disputes over the will that arise. Without a will, the process is even more complex and can take long months or even years to finally resolve.
How To Avoid Probate Court Proceedings In New York
Fortunately, there are steps you can take to avoid probate. This minimizes the odds of disagreements or disputes, simplifies the overall process, and ensures assets get into the hands of the people you pick in the quickest, most efficient manner possible. Among the most common ways include:
Create a living trust
A living trust allows you to transfer assets prior to your passing while still maintaining control over them. In addition to helping you avoid probate, creating a trust can help with Medicaid planning and allows you to dictate exactly how assets in the trust are dispersed.
Title property under joint ownership.
Changing titles of property you own to joint ownership through the NYC Register's Office ensures they pass directly to designated loved ones in the event of your death.
Designate bank accounts as payable on death.
Changing bank accounts to payable on death (POD) is one of the easiest ways to avoid probate and can be accomplished by completing a simple form.
Register stocks and bonds as transferable on death
Similar to a POD designation, you can register stocks, bonds, and other investments so that they pass directly to loved ones.
Let Us Help You Today
At Cavallo & Cavallo, we provide the trusted legal guidance you need in all aspects of estate planning, ensuring both you and your loved ones are protected. To request a consultation in our office, give us a call or contact our New York estate planning online today.