Five Important Estate Planning Tips For Newlyweds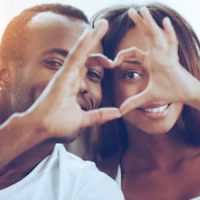 June is one of the most popular months of the year to get married and wedding venues in our area generally maintain a full schedule clear through the fall. After all the planning of the prior months, you are likely eager to relax and enjoy your new life together as a couple but there are some practical matters you need to address. One of the most important ways to protect your spouse and your life together is by putting the proper estate planning documents in place. To help you in this process, our Bronx & Westchester estate planning attorneys have compiled the following tips:
Create or update your will.
A will provides a full inventory of all assets you possess, details how you want items distributed in the event anything happens to you, and helps your loved ones avoid time-consuming and potentially costly New York Probate Court proceedings. If you already have a will, consider whether to make your spouse your personal representative and that it reflects the influx of wedding gifts you recently received.
Change beneficiary designations on accounts.
Go through life insurance policies and any disability or other benefits you have and update beneficiary designations. If there are any financial accounts that are not in both you and your new spouse's name, make sure to list them as being 'payable on death'. This is an easy process that can be done through a simple bank visit.
Make sure assets are titled properly.
Consider adding your new spouse to the titles of property you own. When it comes to homes or real estate, titling them under joint ownership with rights of survivorship ensures they pass directly to your spouse without having to go through probate.
Grant your new spouse (or others you trust) power of attorney.
Power of attorney authorizes someone you trust to manage investments, businesses, and other important financial matters.  You may want to name your spouse as your power of attorney or you may want to relieve them of the potential burden by naming other qualified individuals to fulfill this role.
Put advance directives in place.
Advance directives provide clear guidance to loved ones if an accident or illness that leaves you incapacitated. The New York Attorney General's Office recommends naming someone to act as your health care proxy, which allows them to address important medical concerns. You should also consider putting a living will and Do Not Resuscitate (DNR) orders in place as well, which conveys your wishes regarding end-of-life issues and life-sustaining treatments.
Let Us Help You Today
At Cavallo & Cavallo, we are your neighborhood law firm. As you and your spouse begin your new life together, you can count on us to protect you in any important legal matters that may arise. Give us a call or contact our New York estate planning attorneys online and request a consultation in our office today.