Choosing An Executor For Your Estate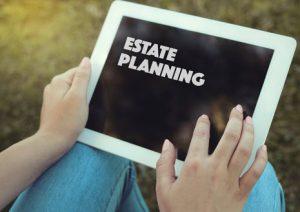 Whatever the size of your estate, you want to make sure it is distributed properly in the event something happens to you. This often involves making sure taxes are paid and debts are settled, in addition to making sure your designated heirs receive what is rightfully theirs. One of the most important tasks in assembling estate planning documents is choosing an executor you can trust to handle these matters competently. Before making this decision, it is important to be aware of exactly what an executor does, as well as the qualities that person needs to have to be successful in handling any issues that may arise.
The Role Of An Executor
When making a will to distribute property and assets after your death, you will need to name an executor to oversee the estate as it goes through the process of probate. The person you name should be someone you trust implicitly. Under the New York Court system, executors are considered fiduciaries, with fiduciary duties towards the estate, meaning they are sworn and have a legal duty to act faithfully and in accordance to your wishes and the rules of the court, putting their own personal preferences aside. Their three main responsibilities are:
To collect, inventory, and appraise items included in your estate;
To pay any outstanding bills, taxes, or other fees owed by the estate;
To transfer property and assets to beneficiaries and heirs as directed by and named in your will.
Choosing the Right Executor
Choosing the right executor is one of the most important estate planning decisions you will make, and it is important to be aware of the qualities this duty requires. The American Bar Association recommends viewing this choice the same as if you were hiring someone for a job, rather than as a personal decision or a reflection of which family member or friend you care about most. Qualities to look for in an executor include:
Perseverance in ensuring debts are paid: There may be final hospital or nursing home bills that need to be accounted for, which involve submitting payments while waiting for reimbursements from insurance companies.

Experience in dealing with bureaucratic forms and procedures: There are numerous policies and procedures that must be followed in settling an estate, and you want someone with both the time and the attention to detail to ensure these matters are attended to properly to avoid potential problems or snags.

Finesse in dealing with family members and heirs: Your executor will likely be dealing with questions and concerns from those named in your will regarding how property and assets are distributed and when the estate will be settled. You need someone able to deal with your loved ones in a respectful manner, with the wherewithal to stand up to any unreasonable requests and demands
Let Us Help You Today
At Cavallo & Cavallo, our experienced New York estate attorneys provide the professional legal representation you need to ensure your estate planning documents are in the proper order and that your assets and property are distributed according to your wishes. With offices in the Bronx and Westchester, we are your neighborhood law firm, so call or contact us online today for a free and confidential consultation.
Resource:
nycourts.gov/courthelp/WhenSomeoneDies/fiduciary.shtml